Turtles targets any time moments
The Nestle brand takes its marketing outside of the holiday season to highlight other year-round occasions.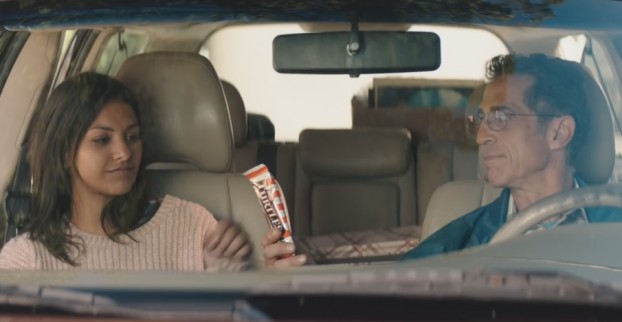 Nestlé Canada has taken its popular Turtles brand beyond the holiday season, with a campaign that aims to engage consumers throughout the year and which positions the treat as a point of connection for various occasions.

The brand's target isn't pegged to a particular demographic but instead includes consumers who love connecting with relatives and friends, says Ryan Denys, marketing director for confectionary at Nestlé. While Christmas is undoubtedly important (Turtles is a top-seller at that time) Canadians are increasingly having the chocolate year-round, and this new campaign capitalizes on the deep affinity people have for the brand, he says.

A new campaign, led by OneMethod, has debuted with a sentimental 30-second TV spot featuring a father and daughter at various times of moving (like when the daughter goes away to school), with Turtles playing a consistent role in connecting the pair. GroupM led media for the campaign, with the brand also working with Headspace Marketing on adaptation for the French market.

The "Moving Day" spot will run as pre-roll and with paid support on Facebook and Instagram, along with a 15-second version organically housed on YouTube. A 60-second version is also featured on the brand's YouTube page and redesigned website, which supports the new messaging around Turtles for everyday moments.

The campaign includes additional social content highlighting moments like welcoming a new neighbour or thanking someone for being the carpool driver, and Denys says the storytelling around Turtles moments will continue to unfold through to the end of the year.

While that does of course include the holiday season, the brand will continue to push out marketing and creative at other times of the year, centred on special moments with Turtles, Denys says.

Outside of the campaign, the brand is continuing to share recipes that use the chocolate on its website, which are popular with consumers, he says. The brand is also shifting toward no artificial colours or flavours by the end of the year, a move Denys says will continue to be reflected on its packaging and website.