Check it out: Boston Pizza sends love to Subban
The restaurant has fun with the star player's departure from Montreal.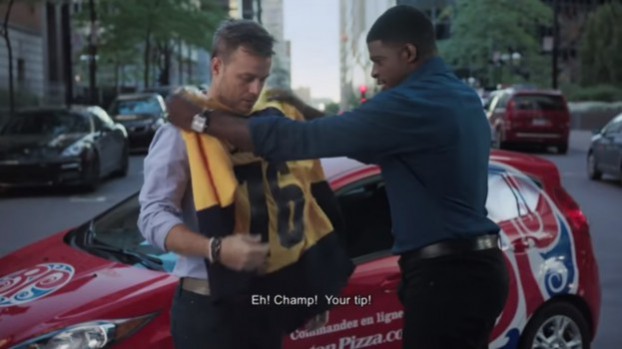 When Montreal Canadiens star P.K. Subban was traded to the Nashville Predators in June, it presented a dilemma not only to broken-hearted Habs fans but brands as well. Subban, strategy's 2014 Athlete of the Year, had represented brands including Boston Pizza, Degree and RW&Co.
So how does a brand adjust its strategy when its big-name star leaves town? Have some fun with it, like Boston Pizza in a new spot.
In the commercial below, Subban is visiting Montreal, where we see him on the phone in a hotel room, asking if the person on the other end is coming to meet him.
Of course, it's not quite what it looks like, and the spot ends with Subban offering an unimpressed delivery man his Predators jersey as a tip.
From Stimulant