ParticipAction's Canadian play list
The organization's Canada 150 campaign centres on physical activity (including snow shovelling) being in our DNA.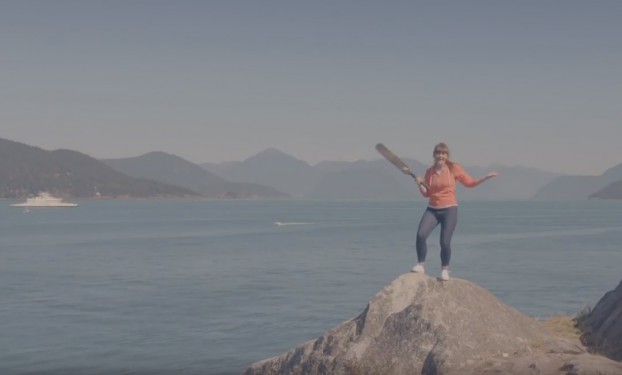 Some of us already know snow shovelling counts as a workout, but now it can be official.

ParticipAction has launched a new campaign around Canada's 150th birthday, all about getting Canadians to vote on their favourite ways to get active.

From now until December, Canadians can go online to ParticipAction's "150 Play List" website to vote on their favourite physical activities — from yoga to hide-and-seek to clearing the driveway — they believe should make it onto a final list of 150.

In January, the organization will make that list available to download, encouraging Canadians to complete all of them by the end of 2017 (as they complete activities, they can register online for weekly and monthly prize draws, along with a chance for a grand prize at the year's end).

Being active is really part of Canada's collective DNA, so the campaign intends to combat people's self-perceptions about not being athletic and sporty to incite some pride in being an active country, says Rachel Shantz, director of marketing at ParticipAction.

Zulu Alpha Kilo led the campaign, which also includes a 30-second TV spot and social content featuring comedians Sara Hennessey in English Canada and Alphé Gagné in French as the faces of the campaign.

The campaign launch also includes the debut of a 430-foot long hopscotch outline on the floor of the tunnel at at Toronto's Billy Bishop Airport. That idea was first unveiled when Zulu won the media space as part of the Black's Billy Bishop Toronto City Airport Creative Competition.

Throughout next year, the organization will be executing a 100-city tour to bring the list of 150 activities to life for Canadians.

Partners on the "150 Play List" program include the Government of Canada, Manulife, Chevrolet and Shaw, the Government of B.C. and Corus, which is acting as national media partner.

Those partners will be supporting the campaign through their social media channels, along with joining ParticipAction at some of its experiential activations next year.

Media planning for the campaign was handled by Cossette, with PR led by H+K Strategies and experiential by T1. French adaptation was handled by The French Shop.