Frederick Lecoq joins Golf Town
The embattled golf retailer hires Sport Chek's former SVP of marketing as it embarks on a turnaround plan.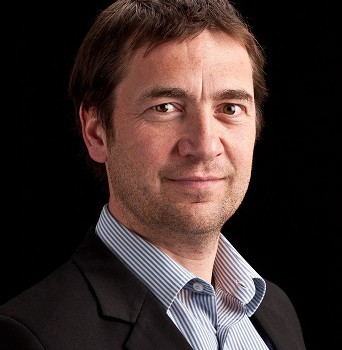 Frederick Lecoq has been hired as VP of marketing and e-commerce at Golf Town as the national retail chain looks to rebound and reinvent itself after its parent company sought creditor protection earlier this fall.

Lecoq was most recently SVP of marketing and e-commerce at FGL Sports, leading marketing efforts for Sport Chek, Sports Experts and Mark's. He joined the company in 2012, having previously held senior roles on the global marketing team at LG Electronics and in Europe for Microsoft and Nokia.

When asked about Lecoq's departure, FGL Sports offered the following statement: "We've accomplished a lot as a brand and organization as we have shifted traditional marketing dollars to digital channels, and taken a leadership role in the retail industry. We have a lot to do yet in our digital marketing and content journey, and will be adding some new talent in the very near future."

Golf Town's previous marketing leader was Jane Hooper-Perroud, who joined as marketing director to lead national efforts in the spring of 2011. According to her LinkedIn profile, Hooper-Perroud left the company in November of last year.

In September, it was announced that Fairfax Financial and CI Investments would buy the Canadian operations of Golf Town from its U.S. parent company Golfsmith International, which had filed for creditor protection. The deal closed on Monday and included 55 store locations across Canada, although an undisclosed number of those are expected to close.

Last month, Fairfax and CI announced two retail veterans would be joining Golf Town to help bolster its turnaround plans. Bill Gregson was hired as chairman, having previously led turnaround efforts as CEO at The Brick – before it was sold to Leon's in 2012 – and, most recently, at Cara Operations. Fairfax owned or acquired shares of both of those companies during Gregson's tenure there.

Golf Town hired Chad McKinnon, who was COO at FGL Sports until earlier this year, as its new president. McKinnon had been with FGL and its predecessor Forzani Group for more than 20 years, and was VP of corporate operations when it was acquired by Canadian Tire in 2011.

Gregson and McKinnon's appointments were effective as of the closing of the deal.

While at FGL, Lecoq put a great deal of emphasis on developing Sport Chek's tech and data capabilities as it reinvented the consumer experience in retail environments. Though it is still early days, Lecoq says those will continue to be priorities in his new role.

"I really want Golf Town to become that experiential retail provider, similar to what it was in 2012, because that's how it will create value and make this a destination," he says. "There's also a huge opportunity with CRM and data, because golf is a data game and golfers love data."

Coming into a company that was scooped out of potential bankruptcy and is freshly separate from it U.S. parent presents a unique opportunity. From an internal perspective, the company is starting from square one, and Lecoq is essentially building his marketing team and capabilities from the ground up. On the other hand, that also gives Golf Town more of a blank slate to work from.

"Building a team and at the same time transforming the way we do business is what I like doing," Lecoq says. "There's not many cases where you get the best of both worlds. It's a big company, but at the same time it's acting as a startup. You have the entrepreneur mindset that we need to be transformative, but you also have some safety nets and buffers from years of doing business in Canada."

Lecoq says the Golf Town brand retains a lot of equity with golfers, giving a strong base to build from to attract more golf-loving Canadians. Some have been pessimistic about the golf industry as a whole, as more golf courses have closed than opened in Canada over the last decade and the numbers of players globally has been on the decline. But Canada still has the third-most golf courses in the world (behind the U.S. and Japan) and the number of active players in Canada increased in 2015 after several years of declines.