The 2017 CASSIES shortlist revealed
The awards have also debuted a new index ranking agencies on their total achievements over the years.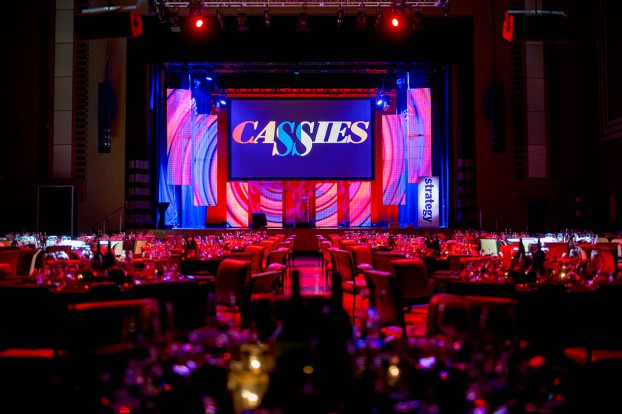 Will your results-driven campaign be among those to take home a CASSIES award in 2017?
The results are in, and the shortlist is announced below, with the awards to be handed out at the gala early next year.
The strategy-produced CASSIES are presented by the ICA, AAPQ and APCM, and focus on proven business success from advertising or communications work in case studies published in the last year. There were 159 cases entered in this year's awards.
In addition to releasing the shortlist, the awards program is also launching the CASSIES Effectiveness Index, a points-based calculation that ranks agencies on their total achievement in this year's CASSIES.
Each entry will be allocated one point during the first stage of judging (benchmarking), with additional points given based on the award level granted by the judges. The number of points will be allocated as stated below:
Bronze – 2 points

Silver – 3 points

Gold – 4 points

Grand Prix – 5 points
Each agency's total number of points for the year will be included in the CASSIES Effectiveness Index, with an award for the most points to be handed out at the show in February.
Earlier in the summer, the CASSIES announced a slate of changes to its entry process and overall awards program, including the judging process. Click here to find out more about those changes, and check out who sat on the judging panel this year.
Here are the agencies and brands for the 2017 CASSIES.
| | |
| --- | --- |
| AGENCY | ADVERTISER |
| Anomaly | AB InBev |
| Anomaly | Spotify Canada |
| BBDO | Wrigley Canada |
| BBDO | chatr Mobile |
| BBDO | PepsiCo Foods Canada |
| Bensimon Byrne | Liberal Party of Canada |
| Camp Jefferson | Koodo Mobile |
| Cossette | SickKids Foundation |
| Cossette | McDonald's Canada |
| Cossette Communication Inc. | General Mills Canada |
| DDB Canada | Milk West |
| DDB Canada | PPG Canada |
| Grey Canada | Ovarian Cancer Canada |
| Grey Canada | GSK |
| Juniper Park\TBWA | Nissan Canada |
| Leo Burnett | Kellogg's |
| Leo Burnett | Amazon |
| Leo Burnett | Raising the Roof |
| Leo Burnett | TD Bank |
| Ogilvy & Mather | Kimberly-Clark |
| Publicis Montreal | Super C |
| Sandbox Advertising | Canadian Blood Services |
| Sid Lee | Loto-Québec |
| TAM-TAM\TBWA | La grande guignolée des médias |
| Tank | Reitmans |
| TAXI Canada LTD. | Leon's |
| The Hive | Coca-Cola Canada |
| Union | EQ Bank |
| Union | Jamieson Laboratories |
| Zulu Alpha Kilo | Cineplex |
| Zulu Alpha Kilo | Interac Association |
Featured image by Ryan Walker Photography