M&M Food Market figures out the holidays
The revamped retailer positions itself as a destination for the hectic time of year.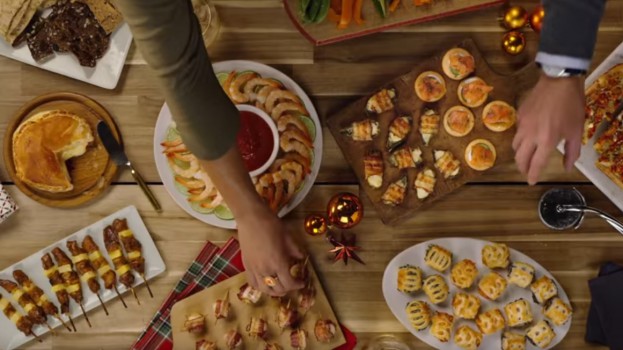 As it continues on its reinvention path, M&M Food Market has kicked off a national campaign for the holiday season, including using TV for the first time in several years.

The frozen food retail brand, previously known as M&M Meat Shops, rebranded earlier this year and has been revamping its store locations, including removing its centre counter to make the portfolio more shoppable (35 stores nationally now have the new concept).

Centered on a brand promise of helping to make "real food for real life," the brand's holiday campaign is all about making the stressful time of year a little easier, with the theme "Let's figure out the holidays," says Allan Lindsay, VP marketing at M&M.

As part of its reinvention, close to half of M&M's portfolio is now either new or reformulated, as it shifts to removing artificial flavours, colours, sweeteners and trans fats because of consumer demand (those changes now apply to 95% of its products, Lindsay says).

While the focus shifts more to entertaining, including appetizers and desserts, during this time of year, the idea of providing real food solutions is still central to its strategy, he says.

Along with its weekly flyer, in all stores, the holiday campaign is coming to life with in-store POS materials and the brand's meal guide, focused on helping provide solutions for entertaining and getting through weeknight meals during the busy time of year.

For its holiday campaign, led by Cossette, the brand has turned to a national TV buy, which puts it on air during the holiday season for the first time in about a decade (its broadcast buy earlier this year was the first in about eight years, according to Lindsay).

It's also kicked off a digital buy, including YouTube, social media and digital banners, driving to more holiday and meal ideas on its website and promoting its click and collect service, which is available in all of its stores nationally.

M&M handles its in-store and flyer creative internally, working with OMD on media and The Colony Project on PR.