Quaker shows the rest of the picture
A new social campaign sheds light on what's missing from those "perfect" Facebook photos.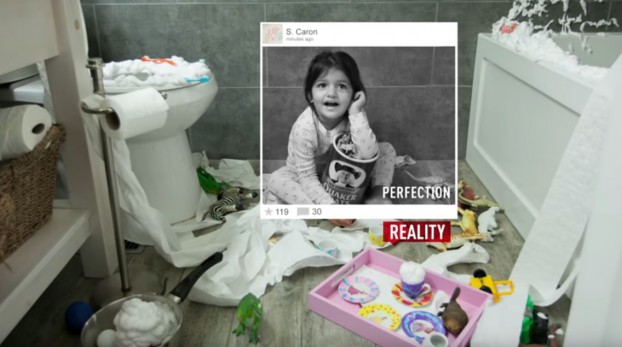 It can be tough to not compare ourselves to our friends (and maybe even our frenemies) on Facebook and Instagram, but PepsiCo's Quaker brand is aiming to stop a bit of the madness with a new online campaign.

The new "#StopCOMPAREenting" initiative is looking to do just that – get parents to stop comparing themselves to what they see on social media and just embrace reality, even when it's sometimes a bit of a mess.

The masterbrand campaign includes an online spot that first zeroes in on what looks like a picture-perfect moment between mom and child, only to have the pan-out reveal the realities of their day-to-day (rejoice parents: everyone's kitchen is probably as messy as yours).

Social media ads also take a similar approach, juxtaposing envy-inducing cute kid moments with their cropped out realities, with Quaker encouraging Canadian parents to share their own realistic images of life at home with their little ones.

Research among moms leading up to this campaign quickly showed that even though they might share highlight reel-type images, they're quick to judge themselves against what other people post online, says Christine Kalvenes, CMO at PepsiCo Foods Canada.

"#StopCOMPAREnting" is the latest phase of Quaker's efforts to connect with Canadian families and stay relevant as families have changed over the years, she says. That began with its "The Recital" campaign last year, followed by "Stay True" and "#SpoonDrop," the latter of which was focused more on the versatility of its product but still aimed to strike a chord with today's moms and the challenges of parenting.

Along with a microsite, the campaign also includes an influencer strategy, partnering with a slew of celebrities and bloggers to get the message out, including a Twitter party with Lena Almeida earlier this week, during which the brand saw its message resonate a lot with busy parents, Kalvenes says.