Buy your tree from Bacardi
A pop-up Christmas tree market aims to build a connection between the rum brand and the holiday season.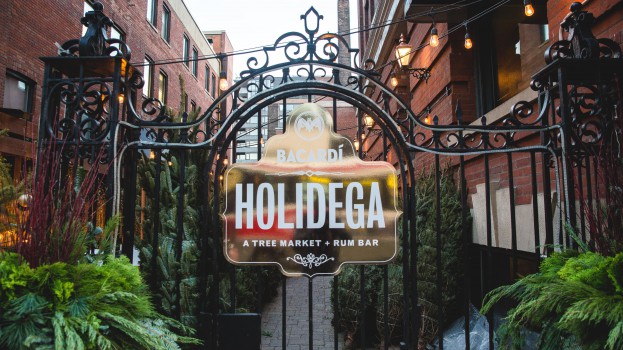 Toronto King West eatery Brassaii recently served up an extra little garnish on its menu — Christmas trees.

On Dec. 5 and 6, the restaurant played host to Bacardi Rum's pop-up Holidega Christmas Tree Market, which was part of the company's efforts to make the Bacardi brand more commonly associated with the holiday spirit.

Dominic Kreutzner, senior brand manager with Bacardi Rum Canada, said the King and Spadina restaurant location was chosen specifically for its proximity to many condos and businesses to ensure that the activation would attract a young, professional crowd.

Full proceeds from the sales went to the Second Harvest food bank, said Kreutzner. The goal of the tree farm was more for brand building than sales purposes.

"We're really hoping to just drive that image home — you set up the tree together, you sit down, you have a cocktail," he said, adding that the event was the first of its kind for Bacardi.

Those who purchased a tree (in "condo-size" or full-size) were also offered complimentary Bacardi-branded Christmas ornaments, while brand reps offered samples of the product to those of legal drinking age.

The event was promoted through paid social media posts with media from OMD, while Pomp and Circumstance PR executed the experiential component.

According to Kreutzner, brand representatives for Bacardi in the U.S. are now considering bringing the initiative to States. Over the course of the two-day market, 202 trees were sold.