Advocacy group calls out McDonald's over nuts
A full-page ad and petition campaign from Food Allergy Canada aims to get the QSR to rethink changes to its allergen policy.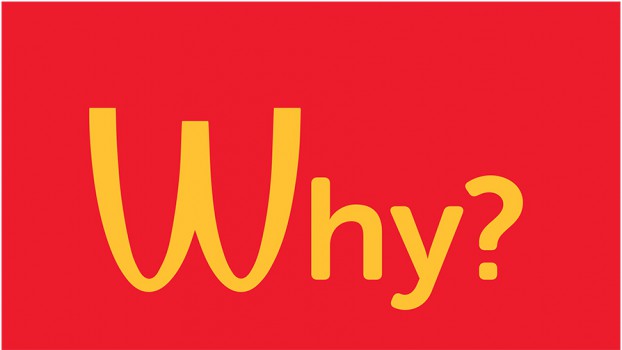 McDonald's Canada began fielding criticism from parents across the country last week for no longer being able to assure customers that its products had not come into contact with nuts. Yesterday, Food Allergy Canada added its voice to the conversation, calling on the QSR to rethink its decision and ensure it can provide a safe environment for people living with severe allergies and their families.
In a statement posted on its website on Jan. 17, McDonald's said that with the arrival of the Skor-flavoured McFlurry, it would begin serving nut products that had not been individually packaged and could therefore no longer ensure that the rest of its food had not come into contact with nuts or other allergens.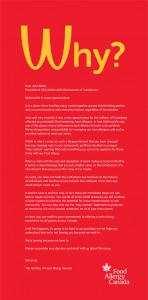 In yesterday's issue of The Globe & Mail, Food Allergy Canada took out a full-page ad (pictured left, click to enlarge) featuring an open letter to John Betts, president and CEO of McDonald's Restaurants of Canada, under a large header that flips the iconic "golden arches" to ask the QSR "Why?"
In the letter, signed by "the families of Food Allergy Canada," McDonald's was praised for previously being one of the few restaurants that could guarantee which products were safe for those with nut allergies to eat. But the letter says the new decision "sends a clear message" that McDonald's places more value in "the introduction of a new dessert" than it does the loyalty of millions of customers.
It lays out options for how McDonald's could reaffirm its commitment to offering a safe dining environment and asks that Betts meet with the organization to discuss them. But until then, the letter says, the chain of restaurants are not a place millions of consumers will be able to eat safely.
Food Allergy Canada has also begun a campaign to get Canadians to sign a petition calling on the QSR to reverse its decision, with pushes on social media channels and with digital display ads.
Late Monday, McDonald's posted a response to the letter on its website. It said the decision goes beyond just the Skor McFlurry and was the beginning of "a holistic change" to the company's business that would see it add several items to its menu that could not guarantee that nuts were individually packaged.
It also said that it has never been a nut-free environment and to single out McDonald's and no other chain "is unreasonable and beyond anything required of any other brand in our industry."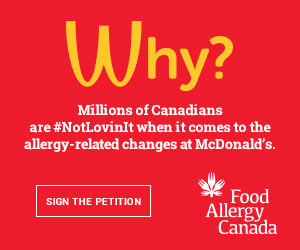 Food Allergy Canada is working with Toronto-based agency Public on the campaign. Phillip Haid, CEO of Public, is a board member for Food Allergy Canada and a father of  two children with severe food allergies. He says while parents across Canada were were speaking out about McDonald's decision before Food Allergy Canada's ad ran yesterday, he believes that doing so in an organized fashion will get McDonald's to reconsider.

"What we're trying to show McDonald's is they've made a calculated error," he says. "Reputationally, they're taking a hit, but financially, they're completely miscalculating the economic impact this will have on them."

McDonald's said in its response that the change to its menu required it to be transparent about allergens in its products, and that it was sending a clear message so diners could make informed decisions about what they buy. But a major criticism of the decision has been that McDonald's is issuing a blanket, "may contain" statement for all of its products that call the safety of the entire menu into question. That is why the letter also suggests that McDonald's take steps required so it only has to use the "may contain" statement as needed.

As for focusing on McDonald's when several QSRs don't guarantee their products have not come into contact with nuts, Haid says one of the most disappointing things about the decision is that McDonald's used to be a rare place where families conscious of food allergies could feel comfortable visiting because of clear messaging around what was and was not safe for them to eat.

"You've got a company that was a real leader in the category in how they dealt with allergies," he says. "It was a safe haven for a lot of people, especially if you were traveling with your family. That's why we think we can get them to reconsider, by showing them just how many people are impacted by this. There are things they could do that would make this a real win for them in the community."

Haid says Public and Food Allergy Canada are exploring further executions based on the response of both the public and McDonald's Canada, that will bring the message to the franchise level.