Brand Finance reveals this year's most valuable brands
The big banks and telcos still dominate the top 10 of the annual ranking.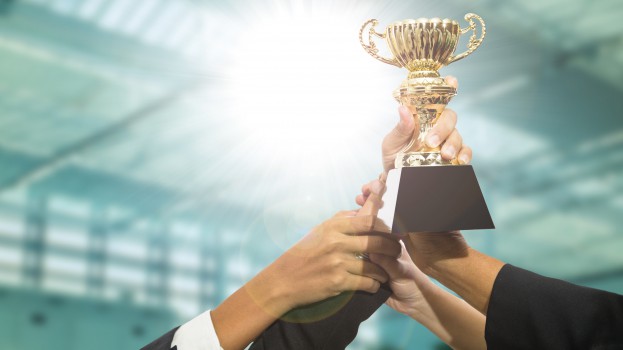 Brand Finance has released its annual ranking of Canada's 100 most valuable brands for 2017, with the top five companies retaining their positions from last year – RBC, TD, Bell, Scotiabank and Bank of Montreal.
Brand Finance uses factors such as marketing investment, familiarity, loyalty, staff satisfaction and corporate reputation to determine brand strength. Its methodology for brand value aims to determine what a company would be willing to pay to license a brand as if it did not own it.
RBC's brand value grew 26% year-over-year, to $16.6 billion. TD followed closely with $16.5 billion, up from $12.9 billion last year. Bell grew to $12.7 billion (from $12.3 billion), while Scotiabank grew to $11.3 billion (from $9.8 billion) and Bank of Montreal to $10.2 billion (from $7.8 billion).
Brand Finance's Most Valuable Brands in Canada (vs. 2016 rank)
1. RBC (1)
2. TD (2)
3. Bell (3)
4. Scotia (4)
5. Bank of Montreal (5)
6. Tim Hortons (9)
7. Rogers (8)
8. Telus (6)
9. CIBC (7)
10. Brookfield (11)
In sixth place was Tim Hortons, which moved from the number nine spot in 2016, growing its brand value 43% to $10.1 billion.

Related
Ipsos' most influential brands stable, except among Gen Z

Rogers, Telus, CIBC and Brookfield rounded out the top 10, though Telus and CIBC both saw their positions decline over last year, when they were number 6 and number 7, respectively. Their overall brand values, however, did improve year-over-year.

The banking category itself has been stable, making it unsurprising that those big companies would take the top spots on the list, says Mack Ferguson, a senior advisor to Brand Finance in Toronto. However, the big banks have also seen modest improvements in their overall brand strength, likely because they've been investing more in digital and being more appealing to consumers, he says.

CIBC, for example, has seen the most growth in its brand strength among the big five banks, likely because over the past decade, it's been working on shifting from more of a corporate bank to one that's more consumer-friendly, he says.

Meanwhile, at the global level, where Brand Finance ranks 500 brands, Google has replaced Apple in the top spot, with a brand value of US$109.5 billion.

Featured image via Shutterstock