Agropur launches first-ever masterbrand campaign
With the DFC logo now on its packaging, the dairy co-op is marketing beyond its individual brands.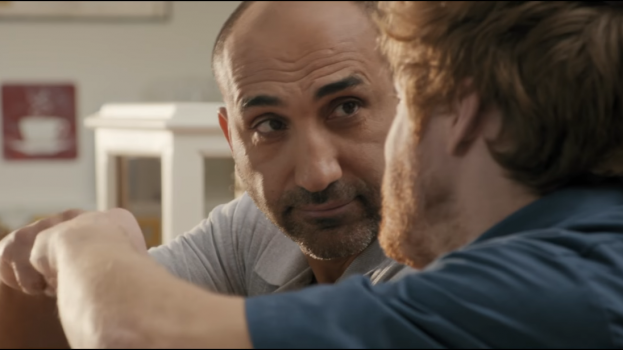 Agropur has launched its first-ever campaign to market its masterbrand to consumers.

The national campaign is intended to drive awareness for the Quebec-based dairy co-operative that markets 17 different brands on behalf of more than 3,300 dairy farmers in Quebec, Ontario, Nova Scotia, New Brunswick and Newfoundland and Labrador. Natrel milk products, Oka cheese and Iogo yogurt are among its most visible labels.

The campaign from Montreal agency Lg2 launched with a video spot featuring farmers and dairy workers bumping fists, each time beeping like a grocery checkout scanner. The campaign extends to OOH, online and in-store executions, with media duties overseen by Touché!.

The Agropur logo has also started appearing on the packaging of its individual product brands.

The company has been operating for more than 78 years, but the Agropur name suffers from low awareness outside of Quebec.

"And where the brand was known, it was not necessarily associated with anything special," says Francis Viau, marketing manager, of the company's highly commoditized competitive space. However, with Agropur's decision in November to begin integrating Dairy Farmers of Canada's new logo on its packaging, it found an reason to speak to milk drinkers, presenting an opportunity to build awareness.

Joining Dairy Farmers "was an occasion for us to communicate and demonstrate to consumers our pride in what we do, our products, and also our corporate values, which is very much at the core of our identity," Viau says. "It's really a way for us to communicate the fact that our products are made of 100% Canadian milk. Strong from that position, we felt we had everything in hand to differentiate ourselves in the market."

Viau said the awareness campaign will not pull spending or focus from Agropur's individual brands' marketing programs.