Powerade taps Kevin Pillar for in-store marketing
The Toronto Blue Jays star will be featured on POS and in other marketing through the baseball season.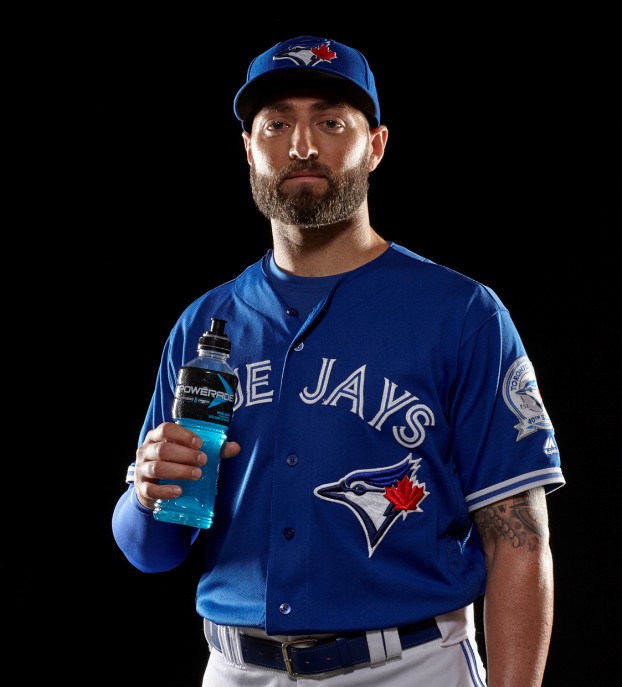 Coca-Cola's Powerade has tapped Toronto Blue Jays player Kevin Pillar as the latest face of the brand, using the Major League Baseball star for its in-store POS and other marketing promotions.

Effective through the MLB season (through November 2017), Pillar will be integrated into key marketing efforts, such as retail activations and events, supporting the brand at large but also its limited edition Watermelon Strawberry flavour, which is available for the first time in Canada this baseball season.

While its currently the official sports drink for the Toronto Blue Jays overall, Pillar aligned well with the "power through" brand messaging, which is centred on getting through challenging moments, Alison Moreau, brand manager for Powerade and Dasani at Coca-Cola told strategy via email.

"Despite being drafted in the 32nd round, he took it as a challenge to defy expectations, and has since become a rising star on the Toronto Blue Jays roster," she says. "His determination and passion aligns with authentic power through moments that the Powerade brand stands behind."

Powerade is positioned as a brand for teens and young adults who are "modern athletic competitors, obsessed with getting better, faster, stronger [and] smarter," Moreau notes.

Last year, it used real Canadian teens for its in-store creative, part of the "Just a Kid" platform adapted from a U.S. platform.