AToMiC 2017: Selling products with new products
WD-40 and Doritos designed new merchandise for holiday contexts.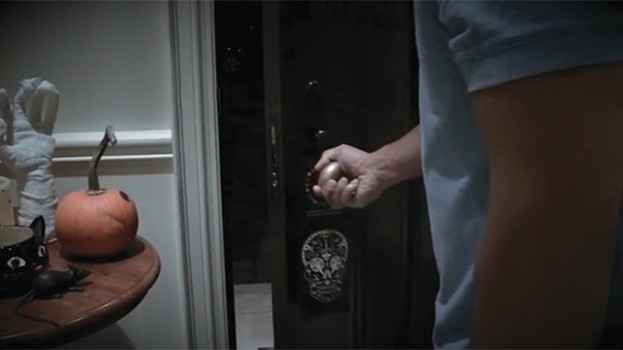 This article appears in the June 2017 issue of strategy.
The Wins: WD-40 "Haunted Door" by BIMM Bronze Best Digital Engagement, and PepsiCo "Doritos Ketchup Roses" by BBDO and OMD Canada Bronze AToMiC Engagement.
Halloween and Valentine's Day present marketers with useful symbols to exploit: ghosts and pumpkins, cupids and roses. There are ample opportunities for brands to create products around the two highly commercialized dates, but an everyday oil spray and a very unromantic snack food are not obvious fits. So a certain amount of counterintuitive genius was required to come up with a spooky door app and a bouquet of chips.
WD-40 is a ubiquitous household product, brought out to silence those grating hinges once a year and then returned to a cluttered box in the back of the closet.
The insight behind BIMM's "Haunted Door" campaign was twofold: front doors are opened dozens of times on Halloween, and it's the one occasion when people actually want them to creak.
To capitalize on all the traffic, the brand created a motion-activated app that emitted the creepiest of creaks for trick-or-treaters when the front door opened. The brand sent out a branded mailer, which consumers could use to hang their phone on the inside door handle (any old bag also did the trick). The app then offered three distinct creak sounds: The Exdoorcist, Paradoormal Activity, or Door of the Dead.
"Haunted Door" was covered by more than 100 media outlets (generating $1.4 million in earned media in five days) and reminded consumers of a product that's easily ignored, as well as its purpose.
Doritos, BBDO and OMD Canada also managed to scheme their way into an unlikely occasion by creating a fun product to make consumers think of the PepsiCo brand.
The limited release of Doritos' Ketchup flavour happened to fall over Valentine's Day. Rather than ignore the lover's day, where marketing is geared toward women, the snack that targets millennial men swung it into an ironic gift for women to give the chip lover in their lives: a bouquet of Doritos "Ketchup Roses."
With an online video modeled after a cheesy infomercial, a step-by-step DIY bouquet guide, and a high-profile, on-air Valentine's Day delivery to TNT personalities Charles Barkley and Shaq during NBA All-Star Weekend in Toronto, the campaign grew baseline sales for the chip by 8%. The roses, including a second batch released for order a few days after the first ran out, sold out in minutes, and the infomercial video was viewed more than 4.3 million times.