Designing a nation
Greg Durrell's upcoming documentary records the overlooked history of Canadian design's golden age.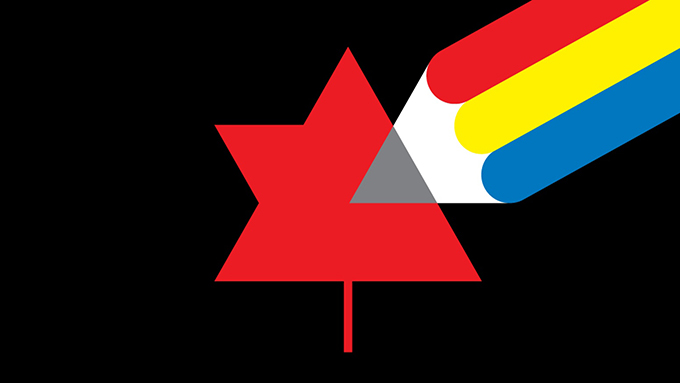 This article appears in the June 2017 issue of strategy.
Greg Durrell has been thinking a lot about Canadian design. After working as a graphic designer for the 2010 Vancouver Olympics, the partner at Vancouver agency Hulse & Durrell was inspired to record the story behind the iconic work that emerged in Canada a half-century ago, and that has defined brands (and even the country itself) ever since.
After five years and a Kickstarter campaign that raised about $120,000, Durrell has wrapped up his research and plans to have a film, Design Canada, ready for the fall festival circuit. He talked to strategy about the slippery concept of Canadian design, his favourite logo, and how the profession has evolved since the 1960s golden age he documents in his film.
Why did you want to take on this project?
It's a film that I really wanted to see. I was really frustrated by the lack of information out there about this golden age in Canadian design history. If you study graphic design, it's very easy to learn about the American story, or the U.K. story, or the Dutch story, but there's nothing on Canada. This came after 10 years of not being able to find out who made what logos, why they were made, the concept behind them – just the really basic details.
When the [Vancouver Olympic] Games were over and I was thinking about what to do next, I got thinking about how old some of these design pioneers would be. It was very much now or never to try to capture some of these stories that I felt were really important – not only to the history of graphic design but the history of Canada in general.
What is Canadian design? Is there some kind of definition you've stumbled upon in your research?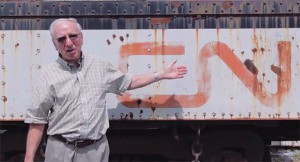 It's really difficult to say. The focus of the film is about how the design profession helped define the new identity of Canada. When you look at that golden era, in 1960 you had the Canadian National rebrand… Then you have the design of the Canadian flag in 1964-1965. And then you have Expo '67 in Montreal and the Centennial symbol as well, and at the end of the decade you have the federal identity program emerge.
What happens over this 10-year period is Canada becomes the most branded nation in the world. It's not necessarily a Canadian style: that style of modernism, of simplicity and clarity of form, really spread internationally. But it was the way it hit Canada at the right place and the right time and touched so many of our national institutions.
Do you feel the craft has been devalued since the period you focus on in the film?
That's a really tough question to answer because the profession was brand new. It was maybe a little innocent. What the computer and the internet has done is completely change the game for this profession.
In some ways I would say design has never been more valued than it is now. The classic examples we always point to are Apple and Nike – corporations understanding design and doing it right and turning it into revenue. But then we also have situations like the Canada 150 logo where it feels like it's never been less valued [Ed. Note: the federal government originally ran a contest for the design rather than hiring a firm.] It's kind of a polarizing time in design in Canada but hopefully this film will help inform the general public about it a little bit more and take away some of the mystique behind the profession.
What's your favourite example of Canadian design?
The most influential, in my opinion, was the CN logo by Allan Fleming and James Valkus. That was the first one that showed Canadian corporations you could modernize. If you think of everything that comes before that logo, it's very much the old Canada – lumberjacks and Mounties and plaid, hand-painted signs for the Canadian Pacific Railway. CN comes in and… it's one form, it's just two letters connected together, but in that logo it communicates so much: movement of people and material and messages from one point to another. I think it probably encouraged a lot of other corporations to rethink how they were presenting themselves and maybe gave them the courage to update and modernize.
Best-loved logos
We asked top designers for their favourite Canadian work and what makes it exceptional.
Claude Auchu, partner, executive chairman and head of design at Lg2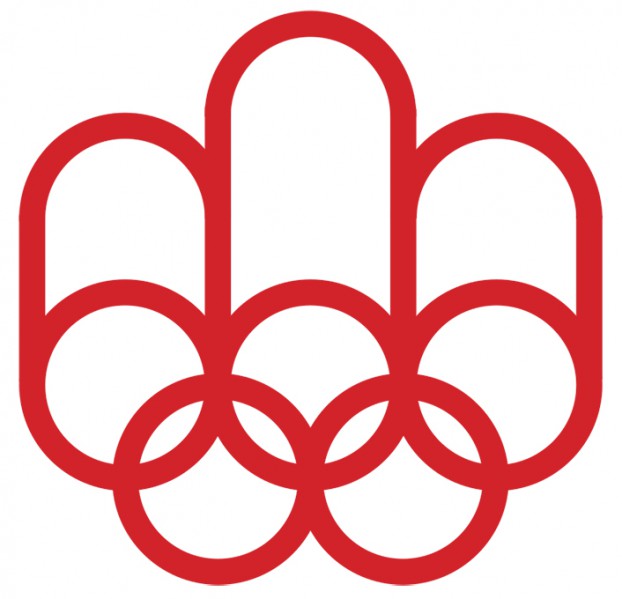 I love the 1976 Montreal Olympic Games logo. Designed by Georges Huel, it is simple, relevant and timeless. He created the last logo to incorporate the Olympic rings directly within its design and that makes this Olympic logo a game changer. It shows an M, also depicting a podium, as a natural extension of the five rings. The M's middle curve, linked with an Olympic ring, outlines the stadium track. With a view of the Stadium Tower from my living room and having the Olympic Park as a client, I can truly say that Huel's logo is one of a kind.
Hunter Tura, president and CEO of Bruce Mau Design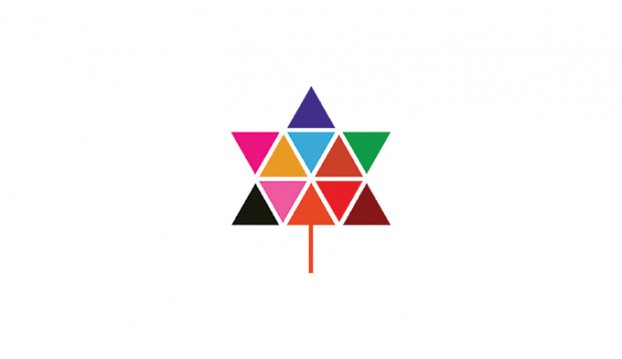 I love New Brunswick Telephone, TV Ontario, and other iconic logos from the '60s and '70s, but would have to go back to one of the most beautiful pieces in the history of Canadian design, which is Stuart Ash's logo for the Centennial in 1967. I've had the privilege to speak with him about the creation of this mark and his efforts to modernize the design scene in Canada. The mark itself is so inspiring in its clarity and optimism: a triangle representing each of the provinces and territories at that time, with an upward arrow to represent progress, all of which resolves itself as an abstracted maple leaf.
Ryan Crouchman, group creative director for design at Leo Burnett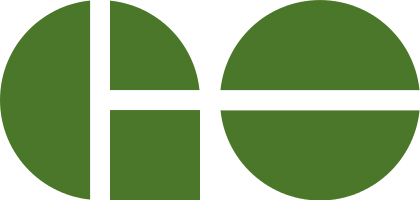 My pick for a piece of great Canadian design is the GO Transit logo, designed by Frank Fox and Gagnon Valkus (and team) in 1975. In my opinion it is a brilliant example of reductive design, offering both simplicity and utility in a wordmark seen by millions of train riders. The graphic treatment of the letterforms suggests connection and movement through the most basic shapes. The fact that it has remained largely untouched for over 40 years is a testament to its enduring quality as a timeless piece of thoughtful design.