Bell's big news campaign
Eager reporters help the service provider launch its new TV streaming app.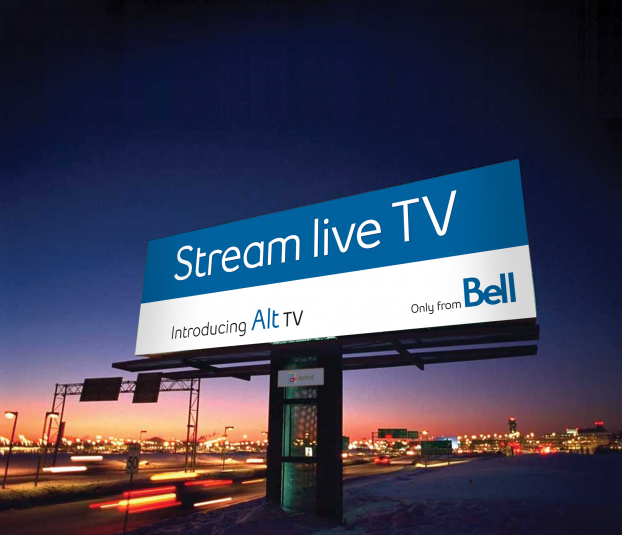 It can be tough to make a new product stand out, so Bell has turned to a few hard-hitting reporters to help spread the word for its its latest debut.

The new marketing campaign features a group of eager journalists storming an everyday viewer's door to cover the major story: that this man is watching live TV not with a traditional cable subscription, but by live-streaming using Bell's new Alt TV service.

The campaign literally taps into the idea that this kind of service is big news for Canadians, says Nicolas Poitras, VP, residential services at Bell. Alt TV, announced last month, allows for access to live and on demand content through a computer, mobile device or Apple TV, so long as customers have the app and Bell Fibe internet service.

With Alt TV, Bell is targeting "cord nevers," or those Canadians who have never had a cable subscription, along with cord-cutters. Largely, that means millennials, although other demographics do fall into the category of viewers shying away from traditional TV, Poitras says.

The idea is to fill the gap of what services like Netflix and iTunes can't provide – namely live (and legal) access to content like NHL games or awards shows, he says. He adds that Bell doesn't view the need for a Fibe internet connection as a barrier to acquiring Alt TV customers, since its customer base for fibre internet is growing and millennials cherish a high-speed connection.

The news reporter-themed ads are running on TV and digital. While it might seem ironic that Bell is using TV to push its "cord never"-focused product, Poitras says that Bell consistently relies on mass media for its marketing, because without that, products won't become a household name.

That said, the buy for the Alt TV campaign is more heavily skewed to digital (including pre-roll video, social media, display and search) than Bell's typical marketing campaigns.

The campaign does also include an outdoor and print buy across major cities, using its blue and white colours and text to quite simply announce that live TV streaming is here.

Bell worked with Lg2 on creative and Media Experts on media.