IKEA picks Rethink as new AOR
Following a four month review process, all three agency offices will contribute to the national creative assignment.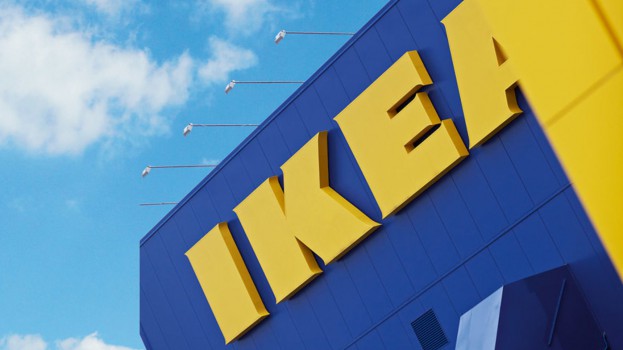 Following a four month-long review process, IKEA Canada has selected Rethink as its new creative agency of record.

Rethink will deliver original creative for the retailer across all media channels. In terms of goals, the agency has been tasked with supporting IKEA's "continued success as the leader in the home furnishings market," as well supporting the retailer's ongoing expansion goals in this market, Lauren MacDonald, country marketing manager for IKEA Canada, told strategy in an email.

Three agencies participated in the review process. IKEA did not share which agencies were included, but Leo Burnett Canada, IKEA's creative AOR since 2011, confirmed that it declined to participate in the RFP.

"We are proud of the thinking and work we've produced over the last six years which helped the business grow year-over-year," Judy John, CEO of Leo Burnett Canada and CCO of Leo Burnett North America said in an emailed statement to strategy. "It speaks volumes about our passion and dedication as an agency, and what we can do."

Leo Burnett has won numerous awards in Canada and internationally for its work with IKEA over the years, with the "Cook This Page" campaign a favourite at Cannes Lions next week after picking up wins earlier this year at The One Show, ADC and D&AD.

Coincidentally, then-incumbent CP+B Toronto (known as Zig when it originally won the business) also declined to participate in the review that originally awarded Leo Burnett with the IKEA account, citing a new business strategy and a desire to work with more domestic clients.

MacDonald said Rethink's status as "an independent, Canadian owner-operated agency" with a similar mindset and business approach was among the reasons it emerged the winner of the review. Aaron Starkman, partner and CD at Rethink, echoed the sentiment.

"IKEA believes in creating a better everyday life for the many, including its own people, and from the day Rethink was born, we have prioritized people, product and profit, in that order," Starkman says. "We love working with belief-led brands and IKEA is, without a doubt, one of those brands. We're unbelievably excited to bring IKEA's beliefs to life in fresh and exciting ways to Canadians. Our goal is to have the kind of work and results in Canada that causes other markets to pattern themselves after us."

Starkman says all three Rethink offices – Toronto, Vancouver and Montreal – contributed to the agency's pitch and will be involved with the account going forward, with Toronto being the hub.

Though Rethink hadn't met IKEA's current brand team prior to the RFP process, there is some history between the brand and the leadership of the agency. Rethink's current managing partner Andy Macaulay was Zig's co-founder and CEO, while Starkman worked with the brand during his time as a creative director and CCO at the agency. The work to come out of that relationship included the "Low Voice" radio spot that won a Gold Lion at Cannes in 2008.

IKEA is currently the number one furniture and home furnishing retailer in Canada in terms of market share, which it pegged at 9.4% in its most recent annual report. It currently has 12 retail locations in Canada, though last year it began a plan to double that number to 24 by 2025. The first store to open as part of this expansion plan will be in Halifax later this year, with ground breaking on the construction of a Quebec City location last week. In addition to its full-size retail stores, IKEA also operates six "pick-up and order" locations where customers can pick up orders made online or at another location for a smaller shipping fee, or shop from a smaller selection of its more popular items. There are also nine third-party "collection points" where customers can pick up orders.