Your last minute look back on Canada 150
From redesigned cash to stunts full of cheese, here are a few final additions to this year's roster of celebratory campaigns.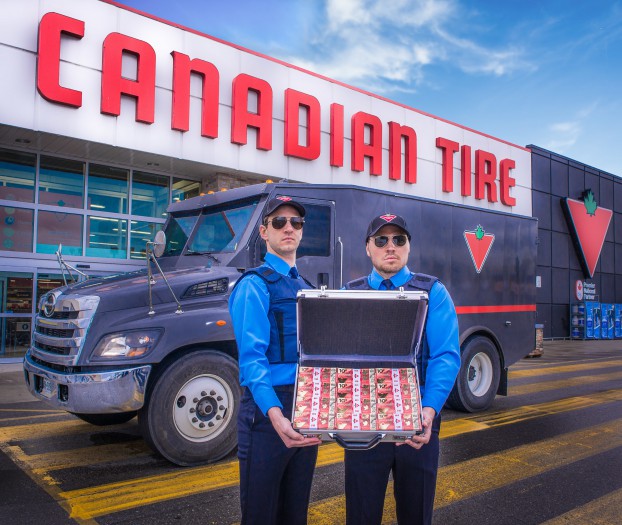 After months of lead up, Canada 150 is finally upon us. As we get ready to ditch office life for fireworks, poutine and all things Canadian tomorrow, we've gathered up a few last minute celebratory gestures from brands and agencies to share with our audience. Happy Canada Day, readers – we'll see you back here July 4, when the strategy team will be typing "sesquicentennial" considerably less often.
Oka's cheesy salute to Canada
What better opportunity than Canada's birthday to remind Canadians that some of their favourite foods actually originate here? That's what Agropur's thinking, at least. With the help of Lg2 and Touché!, the dairy co has tapped Colin Mochrie for a stunt video where the improv comedian asks passersby in Ottawa how well they really know the Oka brand of cheese (hint: it's made in Quebec). Along with the video, the campaign includes web banners, a microsite (okacheese.ca) where visitors can get a discount coupon, as well as Facebook posts on Agropur's Cheese Bar page.
Shot on iPhone, for Canadians
Apple tapped three Canadian artists for its first "shot on iPhone" campaign that's wholly for Canada. Humble the Poet, photographer Caitlin Cronenberg and First Nations band A Tribe Called Red all contributed to the spot, which also includes photos shot by iPhone users from across the country. The result is a short film centred on Canada's progressive ideals and diversity.
Listen up, Canada
Not too long ago, we told you about Toronto agency Cleansheet's CanadaSound initiative, a project that involved gathering quintessentially Canadian sounds (think snow pants swishing), then partnering with musicians to create "the ultimate Canadian soundtrack," with proceeds going to charity MusiCounts. Now, one of the dozen pieces of music created will be featured during festivities on Parliament Hill this Canada Day. The chosen song is a cover of Arcade Fire's "Wake Up" by Walk Off the Earth, with its version interspersing the sounds of loons, beer caps and snowballs. Ahead of Saturday's celebrations, you can listen to the song here.
Tim Hortons breaks tradition
There are few Canadian traditions as sacred as "Roll Up the Rim" season but alas, it only comes once a year. Or does it? To honour its customers' love for the contest (and Canada 150), Tim Hortons has added a special edition period where customers can pick up their special cups and win prizes, including 10 "ultimate Canadian vacations." This is the first time the QSR has had a second "Roll Up the Rim" period in a year. What better time to break tradition than Canada's sesquicentennial?
Canadian Tire shakes up an icon
Whether you're into coin collecting or not, currency is definitely one way to commemorate important occasions. Canadian Tire has unveiled a limited-edition, redesigned note as part of its Canadian Tire money. The retailer has minted two million of the 10-cent bills, available in stores nationwide this weekend, beginning Friday (while supplies last, of course). The special edition money is all the more special given that the cash has featured the same design since 1992.