Demand delivery: your consumer demands it (column)
PepsiCo's Nancy Rooney on driving loyalty as the path-to-purchase shifts.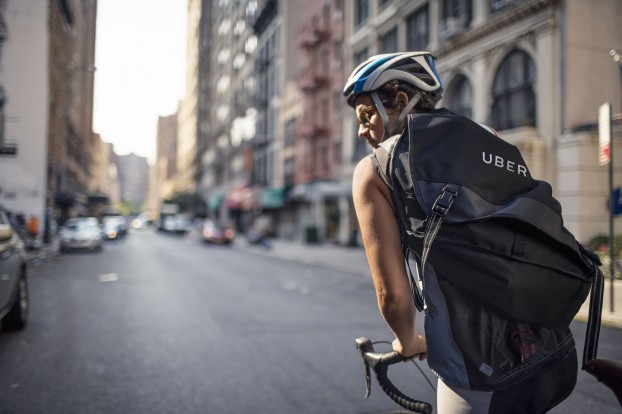 By Nancy Rooney
Demand delivery is in the midst of a revolution. A ripple went through the food industry in early June when Amazon – the world's most successful online retailer – announced its purchase of Whole Foods. The strategic fit between these brands and the business model makes total sense and this move is sending a message to the industry to sharpen their strategic knives and get in the demand delivery game. As with any revolution, some will perish and others will seize the opportunity to thrive. Here are a few ways to fall into the latter camp.
Better brand experience will drive unparalleled loyalty
Demand delivery presents a new opportunity to deliver a better brand experience and, with the right strategic partner, drive unparalleled loyalty. Walk in the shoes of your consumer. The majority of purchase decisions are now made via digital platforms, not through retail flyers or value meals. Online purchases are growing exponentially and there are scores of partners offering faster, better and more customized services that can be delivered by a driver, a robot or a drone. Within minutes? Yes, please. The shape of demand is rapidly changing.
Bricks and mortar create walls between you and your consumer
Many marketers remain rooted in traditional models; a brick-and-mortar mindset, using innovation and value as their primary growth levers. The challenge here is that in an industry that has consolidated, growth is slow, price is the focus and there is a power shift between brand and retailer partnerships. Your consumer's needs can get buried under the rubble. Depending on if your future partner is clicks or bricks, you may find yourself on the other side of the wall and ultimately not owning your relationship with the consumer.
The new retail outlet is a phone
The new retail outlet is not a grocery store or a restaurant; it's an iPhone or laptop. Demand delivery is answering a consumer demand for access, ease and speed. Not only is demand delivery a platform to drive future volume, but it's also a way to access new consumer data to inform your strategy. Your brand can create new experiences that can drive differentiation from the competition.
Domino's Pizza has been particularly disruptive and innovative in this space, making pizza delivery easier than ever before. You can text to order, tweet to order, mobile order, emoji order and even order through your TV or Xbox. Siri is their newest employee; just tell her you want pizza and it will arrive.
The disruptors are moving away from advertising relationships to building "selling partnerships," ranging from grocery delivery to meal ingredient delivery to fully prepared, hot meals.
Budweiser partnered effectively with UberEats to celebrate Burger Week and drive trial on their Prohibition Brew. It felt a little bit like breaking the law when you could tap a button, and a yummy, gooey, cheesy, meaty burger would arrive with a free brew. Now those are moments that can bind you to a brand.
To build these critical relationships you'll have to decide who you're going to bet on to ensure that your strategic thought partners can move beyond social posts and video content to understand how to win more consumer visits, get a larger share of their wallets and create loyalty via demand delivery.
Home is where the fridge is, so why delivery on demand?
In the beverage industry, many brands are rethinking their shopper marketing approach to grow sales for "at-home consumption" occasions. This share of at-home occasions can be accessed through both retail and foodservice outlets as digital platforms are allowing them to compete more directly for share of stomach. The key is to drive a better experience with more relevant brands and products which ultimately drives increased sales.
Marketers need to understand the path to purchase as it radically changes. The space for "selling" is smaller and the value equation is intense. It's tough to compete against free tap water and other seemingly "free" drinks in the fridge.
The time for rethinking the role that demand delivery plays in your growth strategy is now. After all, your consumers demand it.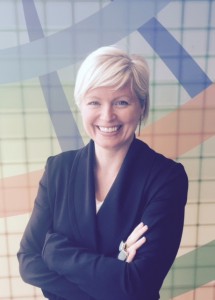 Nancy Rooney is senior director of strategy and marketing for PepsiCo Canada.