Three tips for big CPG brands looking to be more nimble
Neetu Godara sees ways her startup's marketing approach could have helped her at Pepsico.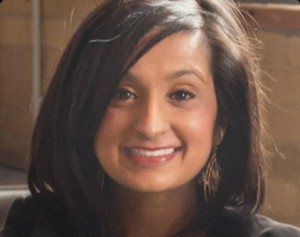 Neetu Godara has played both David and Goliath.
For 10 years, she helped market various snack and carbonated beverage products at Pepsico Canada. But after leaving in early 2016 as a director of marketing, she co-founded a vodka cooler brand named Social Lite and has been helping expand its audience and distribution beyond its Alberta roots into B.C. and Ontario.
Now CMO for the burgeoning beverage, she tells strategy that there are things she's doing in the all-hands-on-deck world of startups that she wishes she had done at Pepsico. While many large-scale CPG companies are trying to get more agile in the quickening pace of the consumer market, Godara offers a few concrete examples of ways those Goliaths can find insights faster.
Put on the t-shirt and get behind the booth
Focus groups have their place, but according to Godara, nothing beats the unadulterated feedback from people trying a product at street-level samplings. It's something she thinks every marketer launching a new product, regardless of their seniority, could benefit from.
"I have probably, as an individual, poured over 50,000 samples in the last year," she told strategy. "You learn so much more than you will ever learn in any focus group or quantitative research by just standing there and talking to people."
This experience will tell marketers far more than just whether people like the product. Location traffic (or lack thereof) will show whether the product is targeting the right consumer group, "and you'll probably alter your pitch within the first day." Social Lite has a few options to market its sugar-free, low-calorie beverage. "We had 'vodka soda with a twist' and 'a craft cocktail in a can.' Did we need to start with 80 calories? When you do [sampling] enough, you'll start to see what puts a smile on people's face. That not only helps you train other ambassadors, but informs your entire communication strategy."
That experience follows you back to the office, she says, "because when you stare at that PowerPoint presentation that says 'my customer is Julie and she's 35 and she sometimes goes to the gym,' instead you're thinking about the women you met in Orangeville, Kingston and Kelowna. It makes your brand come alive. It makes it real." Driving trial becomes about experience, she says, not theory.
Don't let guardrails become prison bars
"One of things I'm grateful to Pepsico for is seeing that big CPG companies are great at creating brands that are beautiful, consistent and have a strong sense of purpose," Godara says. "They have a bulletproof architecture, and I try to bring an appropriate amount of that to Social Lite… But it's so easy to forget that the brand is alive and organic.
"It's impossible for me to forget [at Social Lite] that I don't own my brand; there are LCBO employees selling it for me and consumers online talking about it. I have to let them dictate what my communication strategy is sometimes."
During a sales visit with a representative from the LCBO (Ontario's liquor retailer), the rep revealed they were describing the product to consumers as "naughty sparkling water." It moved product, but it wasn't part of the brand's architecture. Still, Godara liked it so much that she incorporated the line into sampling pitches and used it in a simple, one-off Facebook video that became the brand's most-watched on the platform.
With so much invested in "big idea" marketing crafted by multiple agencies, Godara says it's understandable that brands limit what they'll say in the brand's voice. "But you may be missing out on an idea that's much more effective and relevant for your brand" by not finding the honest insights that lie beyond the guardrails.
Make decisions faster
Many digital transformation consultants will advocate a more nimble, fail-fast approach for companies looking to survive the digital media tumult of the mobile era. Many brands have taken up the call, but many others see nothing but risk in such an approach.

Godara's brand, like any startup, can't help but be experimental in its marketing approach, using A-B testing to hammer out messages that appeal, learning from mistakes along the way. "Decisions have to be made every day and you don't have time to question yourself," she said. "You write a plan and you run with it."

She sees the role of a marketing manager to quickly assess risk and get to "yes" faster as a means of finding those spaces outside the brand guardrails. While at Pepsico, she saw examples of this thinking yield results.

A junior Pepsico team member working on a millennial brand once pitched a partnership with #Paid, an influencer marketing organization with whom the company had no relationship. "We were able to reach millennials in the gaming space in a way we had never done before, and it was uncomfortable because we gave control to influencers on messaging."

That junior team member walked away feeling more engaged with the brand, she says, because she said yes quickly and he saw his research and hard work produce results. "The risk was low enough and the upside was reaching consumers. We need to empower people to find new and interesting ways to find consumers."