Sonnet takes a more tactical approach to optimism
The online insurance provider's latest campaign focuses on points of difference.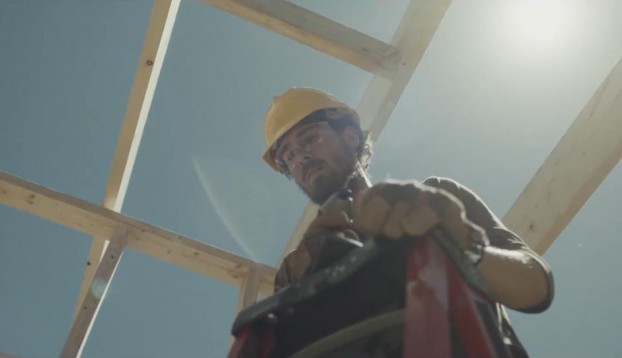 Online insurance provider Sonnet has spent almost a year building brand awareness following its launch, but now it's turning its attention to the reasons customers should feel so optimistic.
In the brand's latest TV spot, we see a boy growing up, attempting – and not always succeeding – to build things in and around the apartment he shares with his mother. As an adult, he gives back to his mom by building her a house, sealing the gift with a quick approval on home insurance from Sonnet.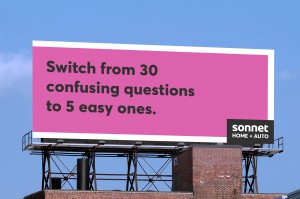 In addition to the new TV spot, agency Johannes Leonardo in New York has created a new series of out-of-home ads that focus on how Sonnet aims to make getting insurance as fast and easy as possible. The new campaign has come with a slightly refreshed look for Sonnet's website, which features more feedback and accolades from consumers. OMD handled media for the campaign.

Since launching last fall, Sonnet has released a series of ads that have each engaged a different director to take multiple points of view on the concept of optimism. While "Building Optimism" keeps that plan alive, John Rocco, VP of marketing at Sonnet, says this leg of the campaign is far more tactical, focusing on the simplified process for new customers to apply, get a quote and buy from Sonnet within five minutes.

"The launch campaign was about introducing the Sonnet brand and really trying to break through, getting mass awareness and introducing our platform of optimism," he says. "We introduced the idea that Sonnet is also fast, fair and clear early on, but now we're hitting more on the proof points of why we're fast, why we're fair, why we're clear."

Sonnet's consumer research shows that it should continue to play in the emotional space, not only because most most decision-drivers for insurance are based in emotion, but because consumer feedback to the brand's creative so far has been positive. But Rocco says the plan always included more tactical messaging to differentiate it from its more established competitors.

"A lot of the competition is talking about things that are table stakes," Rocco says. "Accident forgiveness and 24/7 claim service is something that almost everyone is offering, and we have that too. We really wanted to dial up the things that set us apart and talk about those proof points in an authentic way that's supported by what our customers are telling us."