Budweiser gets serious about Halloween
The brand hopes to leverage a global campaign to drive value for local partners and own the occasion.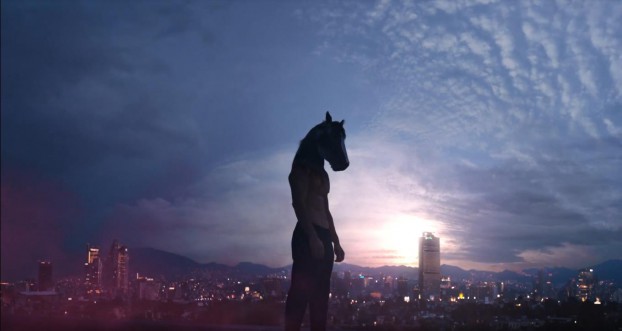 Budweiser has launched a new effort to celebrate Halloween around the globe, and the brand hopes it's an opportunity to own the celebration here in Canada.

The effort began with Budweiser helping to create the music video for R&B star Kehlani's song "Touch." Working with director Fleur Fortune (who has previously directed videos for Drake and brands such as Nike, Perrier and Audi) the video for "Touch" takes a decidedly modern and mature approach to reflecting the spirit of Halloween.

There's not a lot of orange and black, and there's not a jack o' lantern or trick-or-treater in sight. But there are slightly off-putting masks, stylish face paint and running from dark figures in a forest, culminating in a glowing dance party where the two subjects of the video finally meet. And, with the exception of a single shot of a pint glass, there's not a single mention of the Budweiser brand.

The video is part of a global Budweiser Halloween program and launched on Friday in 17 different markets. In most cases, those countries are ones where Halloween isn't as widely celebrated as it is in North America. Budweiser is aiming to be the brand that brings it to them.

But even though Halloween is well-established in Canada, Andrew Oosterhuis, director of marketing for Budweiser at Labatt Breweries of Canada, says there is still a big opportunity for a brand like Budweiser to come in and own the occasion, which no brand has really done in a consistent way.

"In the rest of the world, we're going to stimulate demand. But in Canada, we're going to steal demand," Oosterhuis says. "It's white space for brand ownership right now, and coming out with a broader, consistent campaign across the country gives you efficiencies, and even more so given it's a global campaign. We hope to become the brand of choice for the Halloween experience."

Oosterhuis says that while consumer interest in Halloween hasn't grown significantly in recent years, the degree to which people engage with the holiday has remained very high through going out or hosting parties.

"People are going out already, so we're trying to bring that opportunity and volume through Budweiser," he says. "If you think of occasions you can participate in that have a lot of energy, St. Patrick's Day is one in the spring, and May 24 weekend is one that kicks off the summer. Halloween is a big occasion in the fall calendar, and there hasn't been a brand that's been activating against it at scale."

While the music video is part of a mass media play, the main way Budweiser will be activating against it is through trade partners. After piloting Budweiser Halloween last year, the brand is scaling up the program in 2017, with even more bars and other trade accounts hosting Budweiser Halloween parties and events. That activation is being supported with localized digital ads directing people to events near them, as well as a toolkit featuring things like the "Bloodweiser" glass featured in the music video that bars can use to turn beer red.

"One of our goals it to deliver value through our trade partners," Oosterhuis says. "There are efficiencies and we can localize it to our trade accounts, helped by the tool kit elements. And as a brand, Budweiser gets the visibility and association with Halloween and we touch thousands of consumers directly."

Anomaly is leading creative for the campaign, with UM on media and Hunter Straker on trade partnerships.