Gravity and Substance strike a strategic partnership
The two agencies partner to provide English and French creative to clients, starting with location-specific work for Jameson.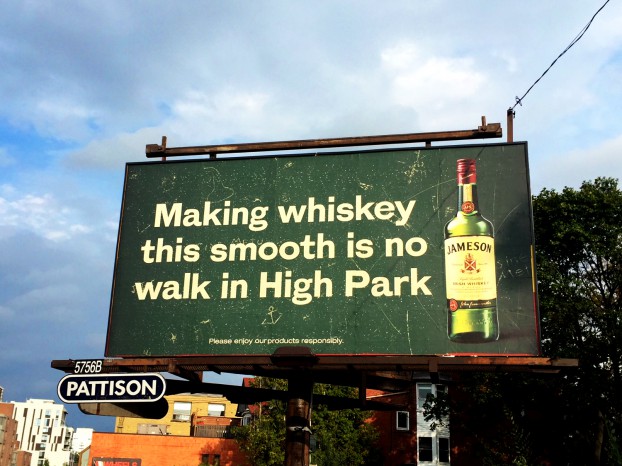 Toronto's Gravity Partners has begun a strategic alliance with Montreal's Substance Strategies to provide a greater set of capabilities to its clients.
Namely, Gravity will able to tap into Substance's understanding of the Quebec market to provide work to clients that is relevant across the entire country. Beyond simply making French-language adaptations, Substance will also be providing local consumer insights, strategy, unique creative and local execution for campaigns, as needed.
The first partnership between the two agencies is on a new out-of-home campaign for Jameson that launched earlier this month. Leveraging the look and feel of the whisky brand's global platform, 25 different billboards were created, each one with a message specific to the neighbourhood it is appearing in.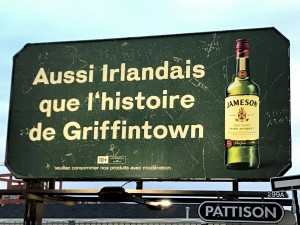 Gravity is strategy and digital agency of record for Jameson parent company Corby Spirit and Wine, and Substance helped provide creative that spoke to the neighbourhoods in Quebec it would be appearing in, like "Aussi Irlandais que l'histoire de Griffinton" ("as Irish as the history of Griffintown").

"Canadians are as unique as the places we live, and as a brand we want to reach each and every consumer in a way that deeply resonates," says Maria Sweeney, senior brand manager for imported whiskies at Corby. "The teams at Gravity Partners and Substance Strategies provided a strategic and creative direction that individually speaks to neighbourhoods in both French and English Canada."

The broader campaign also features digital ads, with media on the campaign handled by Media Experts and strategic and PR support from H+K Strategies.