2017 Strategy Awards: OLG's race for millennial spectators
A new brand was launched through a film that put viewers in the jockey's saddle.

Gold: Turnaround Strategy
Once a vibrant entertainment activity, horse racing attendance has been declining. Tastes have changed, entertainment options have multiplied and the perceived pageantry of horse racing has faded. Ontario's racing industry saw revenue plummet from $475 million to $240 million between 2006 and 2015, and attendance of Ontarians visiting a track in the past year dropped to 4.6%.
In 2015, the provincial government stepped in with a new plan to reinvigorate Ontario's horse racing industry. The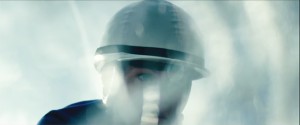 challenge was to unite the province's 16 racetracks and raceways into a single brand that could attract a new generation of fans to the sport.
Using a data-driven approach, the Ontario Lottery and Gaming Corporation and agency BBDO discovered an audience to build on: experiential entertainment seekers.
This group makes up 26% of Ontarians and is defined as young-minded adults drawn to entertainment experiences in which they can actively engage, and not just observe – such as live music, axe throwing and cooking classes. The goal was to position horse racing as an immersive, experiential event for this audience.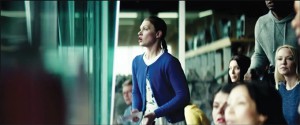 Unlike other spectator sports, horse racing is uniquely participatory – the act of choosing your horse and then investing a bit of intellect, money and reputation into that horse. As a consequence, for the few moments of a race, that horse is very much your horse.
The creative idea was to bring to life the feeling of seeing your horse race down the track.
The team created a new brand from scratch, which included a name, logo and launch campaign. To be a contemporary entertainment option, the OLG chose not to limit itself within "horse racing," but include the broader world of "racing."
The new brand, Ontario Racing, which was anchored in a new visual identity that suggested motion, racetrack cues and Vegas-like excitement, was launched with a 60-second film that put the spectator in the jockey's saddle.
The product didn't change, neither did the tracks or the betting odds. However, OLG saw a dramatic increase in "intent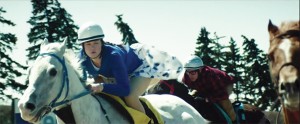 to visit" from 52% to 74% following the campaign.

Visitors willing to wager also increased from 54% to 70%, while attendance saw a boost from 4.6% to 6.2% between 2015 and 2016.

Credits
Brand | Ontario Lottery and Gaming Corporation (OLG)
Agency | BBDO
SVP, director of account planning | Ed Caffyn