DAOY Bronze: No Fixed Address finds its feet
The agency has brought on new clients and increased its staff count five-fold in one year.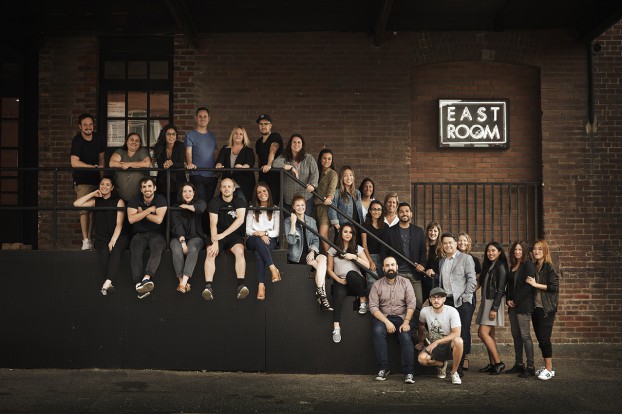 This article appears in the November/December 2017 issue of strategy.
A year ago, when No Fixed Address launched publicly after months of planning by former Cossette president David Lafond and former DS+P owner and namesake Serge Rancourt, its model might have sounded familiar.
Like a lot of startup agencies, No Fixed Address wanted to be nimble, bringing in freelance talent when needed. It wanted to be a "new kind of agency"; to reduce costs by having a leaner operating model.
These are things most new agencies say are part of their guiding philosophies, because there's a client demand to do more for less. And being nimble is especially important when you're competing for business with larger network agencies and well-established independents.
When it first opened its doors last October, the agency had 10 full time staff. In addition to Lafond and Rancourt, the team also included former Citizen Relations SVP Sabrina Kandasamy leading strategy, former Nurun GM Jenna Yim leading digital transformation, Randy De Melo leading design, as well as Shawn James (formerly at Taxi) and Dhaval Bhatt (previously at Cossette) working as CDs.
Today, No Fixed Address' headcount is nearly 50.
The big reason No Fixed Address has been able to scale so quickly is because of the new business it has brought in. Launching with clients including Questrade, radio station Boom 97.3 and Canadian Centre for Child Protection, it has since added whisky brand J.P. Wiser's and home builder Mattamy Homes.
"We never wanted to be small or just a boutique," Lafond says. "The thing that has changed is that 95% of our staff is full time permanent. We didn't set out to do that because I didn't ever want to be confined to what we had within the agency walls. But we have always wanted to be able to hit the entire creative spectrum, and the kind of thinkers that are attracted to that will bring that [capability] in."
Much of what guided No Fixed Address when it launched is still a big part of how the agency sees itself a year later, but today it's finding different ways to deliver on those philosophies. It still allows staff to work wherever and whenever they want, be it from home or its permanent office in the East Room co-working space in Toronto. It does not use timesheets for staff or charge clients on a per-hour model.
"Like any startup, you change," Lafond says. "You scale and you shift, but that's part of the philosophy. We're not stuck doing things any one way… We moved into the mid-sized agency range faster than expected, but we're figuring out how to find that balance."
Some of NFA's "thinkers" who joined in recent months include Wendy Morgado as head of client integration, Mark Carpenter as CMO, Olav Peter as CFO and new staff heading up digital, UX, creative content, project management and technology and innovation.
Despite bringing in heads for multiple disciplines, Lafond is clear that the agency is still steering clear of creating any of the much-dreaded silos within the agency's operating structure.
"We've never launched NFA Design or NFA Digital, but we have great design and digital teams," he says.
The shop is also growing by bringing in work through No Fixed Investments – a separate entity from the ad agency that's owned by Lafond and Rancourt.
No Fixed Investments' first partnership was with Egan Visual, a 50-year-old company best known for manufacturing whiteboards and other digital and analog presentation tools used in the offices of clients including Google, Microsoft and Nike.
No Fixed Investments is focused on equity deals like the Egan partnership, where Lafond and Rancourt are now co-owners. But it is also open to non-equity investments, like with Evree, a fintech that uses data science to offer automated, personalized financial advice to clients. In either case, a benefit to the companies that receive an investment from NFI is that it gets the opportunity to access the services and expertise of No Fixed Address.
"We also have the ability to build and shape the brand or build their digital platforms or provide marketing communications," Lafond says. "So rather than just being money guys, it's a strategic partnership where they are able to access NFA's resources across the spectrum."
And having a financial stake means No Fixed Address is very focused on its clients' long-term success. It has also provided an opportunity to find more efficient ways to work together. In the case of Egan, one staff member works as both the client lead at NFA and the agency lead at Egan, ensuring both parties are aligned and working towards the same goal. That can be attractive to startup clients who may not be in a financial position where they are ready to build out their marketing department.
Looking ahead, Lafond says the agency is going to continue to invest in its digital talent, and is also exploring adding media services to its offering.
"Agencies put [themselves] in boxes," Lafond says. "Every single client problem is different, so we wanted to make sure that we came at it with an open mindset."
New Business
Disney, Questrade, J.P. Wiser's, Sunnybrook Hospital, Mattamy Homes, Ryerson, RioCan, Make-A-Wish, Canadian Centre for Child Protection, Boom 97.3
Staff
45
Cases
---
Campaign: Mixtape of You
Client: Boom 97.3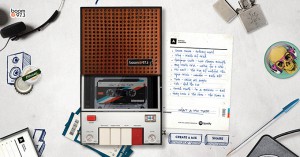 Campaign: I Am Your Father's Day
Client: Disney Consumer Products Canada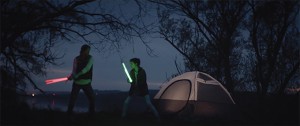 Campaign: Don't Get Sextorted, Send a Naked Mole Rat
Client: Canadian Centre for Child Protection
For full cases, go to daoywinners.strategyonline.ca/2017