DAOY Silver: Bimm goes direct to digital
A new internal initiative aims to break down silos and spark creativity at the agency.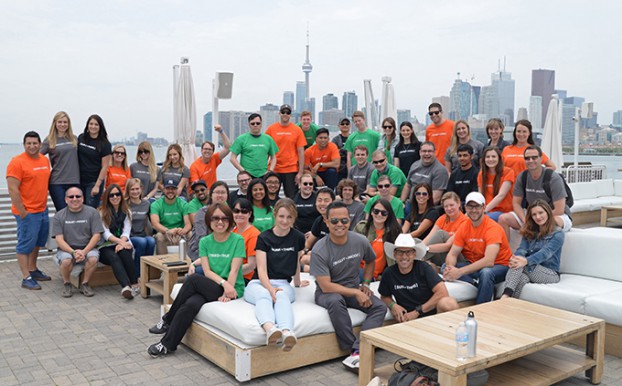 This article appears in the November/December 2017 issue of strategy.
For decades, BIMM has branded itself as a "data-driven creative agency" with deep roots in direct marketing. When co-owners Mike Da Ponte and Roehl Sanchez joined the agency in 2008 and 2010, respectively, they saw an opportunity to amp up Bimm's digital offerings.
"I would say in the last… four to five years, we've certainly moved a majority of our work towards the digital space," says Sanchez, who is also the agency's CCO and came to Bimm after 20 years at Cossette.
The transition begins with the type of clients the agency decides to pitch, with Sanchez saying it doesn't just look at the financials, but also whether a brand can provide work that helps move the agency further into the digital realm. Within the past year, Bimm started doing business with clients like EQ Bank and Enercare.
To inspire staff to put on their digital thinking caps, the Toronto-based shop has introduced some new internal initiatives – such as the Idea Tank – which led to campaigns for WD-40 and the Canadian Safe School Network (CSSN) and helped the agency take home Silver in the Digital AOY category.
The Idea Tank was introduced in February 2016, and while the name is reflective of Bimm's location in the iconic Distillery District where large whiskey stills decorate the office, its raison d'être reflects the agency's readiness to experiment with new processes.
"[The Idea Tank] breaks down the walls and the silos of the traditional creative process," says Sanchez. Its purpose is to solve a client's problem without any bias towards a particular expertise or media, he adds, but there does need to be a digital component.
So, every few months, Sanchez and Bimm's CD Rene Rouleau (sometimes alongside other employees) share with the team an Idea Tank brief, which either come from the client (such as for the CSSN) or the agency. For example, one agency-initiated brief asked staff to come up with a campaign to increase affinity and awareness of Cogeco's brand around Valentine's Day. The brief is then emailed to the entire agency, from the creative department to the front desk. The employees' task: to brainstorm ideas for a solution, either individually or in a team.
Over the course of two weeks, a wall within the agency's downtown Toronto office fills up as employees anonymously plaster their one-page ideas. Once the deadline hits, the submissions are reviewed and the winning idea is pitched to the client.
Sanchez says being able to participate in an innovative creative process is in itself a motivating factor for employees. It could be an intern or even a receptionist who proposes the winning idea, says Da Ponte.
Beyond innovative creative processes, training and education is also a focus for the agency.
Recently, 25 employees spent three days at Western University's Ivey Business School for an offsite learning session, where they analyzed real-world cases, as well as consumer behaviour and digital trends.
"It isn't so much a tutorial on how to make a banner ad, but it is very much… a weekend course on marketing in today's digital environment," Sanchez says, adding that overall, the purpose of this trip and other training the agency offers is to help employees brush up their skills and learn new technologies.
"As an industry we don't do that enough for our people, we tend to throw them into the fire and say, 'Figure it out,' which is fine… but it doesn't hurt to also get some professional help," Sanchez says.
Da Ponte adds they're investing in both talent in the digital space and in technology. "We're a heavy Salesforce and [Adobe Experience Manager] user… we understand how to work within those platforms so that when we actually go to market we are able to do it effectively."
Bimm added four new people to its tech department during the last four months to "keep up with the demand of the nature of the work that we're doing," says Sanchez, adding that demand has come from clients like Audi, Loblaw, Cogeco and Enercare. The agency also added a digital planner position earlier this year.
Da Ponte, who devotes a lot of time towards recruiting, says they are looking to bring on more people into innovation or senior planner roles that are focused on technology. He also tries to recruit outside of advertising – people with consulting backgrounds or from the client-side – to gain different perspectives.
Sanchez notes that the shift to be more digital is a natural evolution for the shop, adding that there's "a holy trinity in data, technology and creative working together."
New business
Freedom Mobile, Enercare (AOR), Cogeco (AOR), The Shopping Channel, CIBC Wealth Management, EQ Bank, Kessler Collection
Staff
60+
Cases
---
Campaign: #AmazingSerenades
Client: Cogeco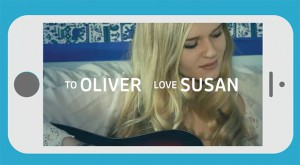 Campaign: Haunted Door
Client: WD-40
Campaign: Bully Ads

Client: Canadian Safe School Network

For full cases, go to daoywinners.strategyonline.ca/2017