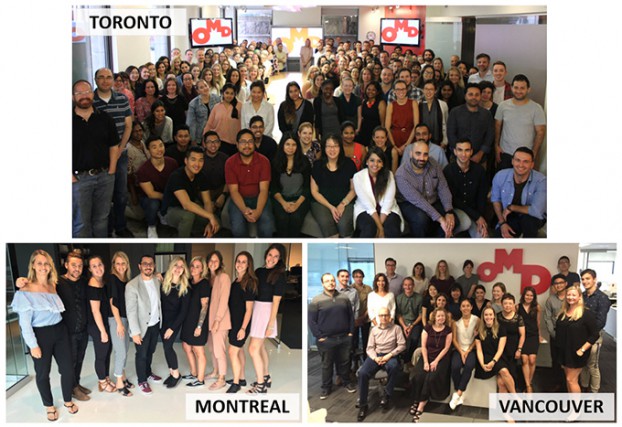 This article appears in the November/December 2017 issue of strategy.
This story was corrected on Nov. 16, 2017
These are interesting times for media agencies like OMD Canada. They are facing a new set of competitors in global consulting firms like KPMG and PWC, but possibly a more troubling trend is that large and mid-size clients – mostly in the U.S., for now – are starting to move away from the "Big Six" in favour of smaller independents (according to Paris-based research firm COMvergence).
Last year, a story on Forbes.com said consultants are "eating the agencies' three-martini lunch," voraciously swallowing up marketing services firms (Accenture reportedly snapped up 40 agencies in 18 months) in a bid to upgrade their own marcom capabilities.
Yet despite the business challenges, OMD Canada CEO Cathy Collier is upbeat when talking about the Omnicom Media Group (OMG) network's strides over the past year.
Much of it has to do with OMD's ongoing efforts to forge a more collaborative, data-driven relationship with clients. The agency is attempting to have more high-level strategic discussions that go far beyond media.
"Five or 10 years ago, we were really great middlemen," says Collier. "We would talk a lot about the cost efficiencies we could generate, and the [media] volumes we would plan based on reach and frequency. It was a fairly blunt exercise, but now we've moved to setting up our goals, the business KPIs and how they align with media KPIs… and building campaigns so they will actually deliver."
Digital has been a game-changer in many ways, including solving a long-time media agency problem: the lack of third-party (non-advertising) data. Clients and agencies can now access data on how people shop, products they cross-shop or the devices they use. "[It's] a living, breathing representation of in-market Canadians that previously was not an option for us," she says.
Collier says OMD's emphasis on data-driven planning – led by its 12-person marketing science team – provides an opportunity to pursue media innovation that has long been one of its hallmarks in a "more systematic and scientific" way, mitigating the inherent risk. Up to 80% of OMD's clients now use data-driven planning and customer segmentation models, she says.
The emphasis on data also continues to reshape OMD, from the staff it hires (like engineers or analytics experts) to how it assembles its media programs. Staffing is a key priority; Collier told a strategy/Media in Canada roundtable earlier this year that hiring the right talent takes up to 70% of her time.
Clients pay for OMD's marketing scientists as part of their remuneration deal with the agency, and Collier says they are seeing the value of having them embedded alongside strategy and media investment experts. "It's a discipline that we've brought to clients, and they see the value," she says.
Shane Cameron, OMD's chief innovation officer, says that the agency continues to move from transaction-based partnerships to increasingly consultative ones.
"We realized… that when we walk out of a boardroom with a client, the conversation and the currencies that we use to describe success aren't the ones that media agencies have historically used," he says. "Things like efficiencies and reach are still important indicators of success, but they are not success metrics. They're the indicators that build a bridge to success metrics."
By most traditional metrics, OMD remains a force in Canadian media. It was responsible for an industry-leading 12.5% of the country's 2016 media activity – up 4% from 2015 – according to RECMA's most recent report. Its 2016 "activity," a RECMA-specific metric (combining traditional media billings and non-traditional investment), totalled $1.06 billion
OMD has also invested in specialist units such as search and social agency Resolution and programmatic shop Accuen, pushing its current staff count north of 340 people across its Vancouver, Toronto and Montreal offices (see featured image on previous page).
Collier is hopeful that OMD's increased emphasis on forging consultative relationships with clients will lead to a focus on more than media costs, which remain a (frustrating) mainstay of so many new business pitches.
"Something has to give, and we hope that as we build the bridge between business results, the value of media and the data-driven approach we're taking, we'll be having higher-level discussions that will supersede this bidding for the lowest rate," she says.
Yet despite OMD's embrace of new media approaches, Collier acknowledges that its billings clout and a blue-chip client roster means that its traditional strengths haven't been forgotten.
"We absolutely have the thinking, the cases and the approach that can lead away from an efficiency-only discussion," she says. "But we also have a lot of really significant clients that have a procurement-only approach [to media] and… we're going to have to balance the two. We haven't done a good enough job of showing [clients] a better way of looking at media; we need to continue working at that. I think we've got all the tools to get there."
New business
Leon's, Destination BC, Investors Group, Vancouver Port Authority, Hong Kong Airlines, Auto Parts, King Digital Entertainment
Key hires
Toronto: Richard Britton, group director of strategy; Laura Lewandowski, business director; Saleh Agha, group director of strategy; Richard Joseph, associate director
Staff
340
Cases
---
Campaign: Play-Doh Back to School
Client: Hasbro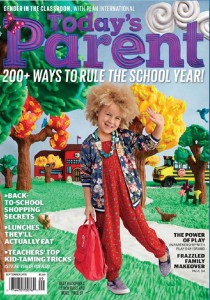 Campaign: SickKids VS
Client: SickKids Foundation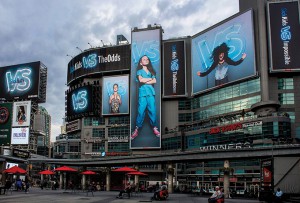 Campaign: Sonnet Bride
Client: Sonnet Insurance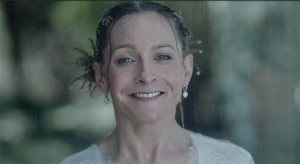 For full cases, go to maoywinners.strategyonline.ca/2017
Correction: This story originally reported that OMD had won new business with Brown-Forman and Duracell. strategy regrets the error.