Fisherman's Friend forges ahead with Suck It Up
The brand's new online spots are part of a series that have helped it reach significant sales growth.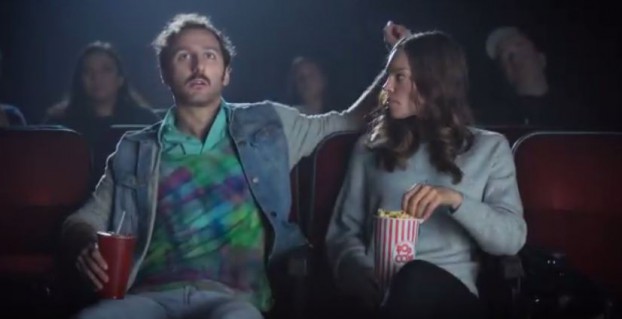 Fisherman's Friend continues to draw parallels between the past struggles and present first world problems, with the release of four new online spots as part of its ongoing "Suck It Up" campaign.
The ads are the latest iteration in a series that has spanned almost three years. The spots juxtapose the trials of the distant past with the way they are perceived today, while adding a bit more humour than in its previous ads.
The spots begin with a typical modern "struggle." In one, a man attempts to put his arm around his date at the movies and is immediately shut down. In another, a woman is seen blow drying her long, curly hair. The viewer is tempted to have sympathy for these characters – until the spots deliver a taste of the past for comparison.
"It's an old brand, it's got a lot of heritage, but we're trying to bring a little bit of fun to it," says Brian Riddell, the brand's VP of marketing.
The campaign includes six-second and 15-second online spots, as well as radio. Giants & Gentlemen led creative, with Mediacom on media, Midfield on social media and Lamb Creative Group on PR.
The strategy behind the "Suck It Up" campaign has evolved a bit since it first launched two years ago, Riddell says. While Fisherman's Friend typically warmed up to the 35-plus age group, the brand switched gears and tried to use the platform to reach a younger demographic as well. Riddell says the brand did this by employing a two-part strategy, continuing to use traditional media to not alienate its core target, while running social campaigns and doing activations to get more of a connection with younger audiences.
So far, the strategy has grown the brand's consumer base and resulted in significant sales growth. According to Riddell, the company was seeing 17% higher growth than last year at the end of October, and it expects November to be another "huge" month (last November was its biggest month ever in sales).
"It will be a record year for sure for us, and we're about to hit a milestone in sales, so it's full steam. It hasn't slowed down whatsoever," Riddell says.
Earlier this month, "Suck It Up" earned the brand a Bronze medal in evolution strategy at the Strategy Awards.