Anne-Marie LaBerge's quest for a more human brand
BRP's search for more unified branding looks to better connect with its fans and find new business opportunities.
This story was updated on Nov. 22, 2017
Anne-Marie LaBerge says when she was hired by BRP, she was never given a mandate to shake things up. That's just sort of how she operates.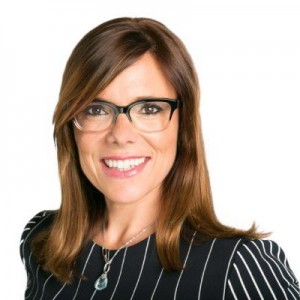 "Our CEO José Boisjoli never said to me 'I need you to transform us,'" says LaBerge, SVP of global brands and communication at BRP, which makes Ski-Doo, Sea-Doo and a number of other outdoor recreational vehicles.

In May 2016, LaBerge left Telus after 20 years of helping create a brand based on emotion and connection (rather than products and price) and was ready to take a year off. But Boisjoli's team connected with her on Facebook and asked her to come in and interview.

"I think José identified me as a transformer. He never had to ask me to change things. People look back and tell me I was hired to transform the company, but I didn't know that then."

But transform it she has. Where the company's product divisions previously worked in isolation, she is working with Toronto agency Anomaly to overhaul five of the seven tent pole brands in her portfolio and better establish the BRP masterbrand to unify messaging across product lines.

LaBerge says BRP (which separated from Bombardier in 2003) has long been an innovator when it comes to its products – "We invented categories," she says, referring to Ski-Doo and Sea-Doo's vehicle segments.

"The journey we're on is going from product to experience, and from telling people to engaging with them," she tells strategy. "At Telus, we were working so hard to find and fuel brand ambassadors. But at BRP, I found thousands of brand worshipers. People are in love with our products.

"Yet when we advertise, because we're engineer-led, we are extremely rational and transactional. I want to humanize our brands and talk about how the product makes you feel… When a rider comes back from riding for the day, they're not going to talk about their engine [performance]. They'll talk about the experience that this incredible machine has allowed them to live. We weren't speaking that language."

The work for the Can-Am Defender that went live in October is BRP's first step along this new path.

Alongside a change in consumer communication, LaBerge is spearheading an effort to change the internal marketing process as well. She advocates for a more experimental, "fail fast" approach. "But in a manufacturing, product-obsessed organization, this is a challenging concept." Compared to, say, a CPG brand, where ad budgets are comparatively largely and product costs are lower, the stakes for failure at a niche vehicle manufacturer are higher.

Nevertheless, "we're doing it," she says. It'a an attitude that not only helped Telus succeed, but LaBerge herself: she has just been named one of four CMO Club Marketing Innovation Award winners for 2017.

Photo by Linnea Friberg on Unsplash

Correction: This story originally citied work for BRP's Rotax brand as its first efforts in its new marketing approach. Updated information has been provided to strategy.