Uber and MADD look to prevent 'stolen' motherhood
The organizations have partnered on an emotional campaign to fight desensitization to impaired driving messages.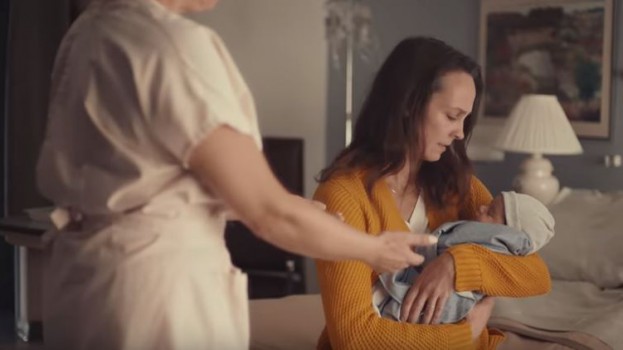 Fatal crashes involving alcohol or drugs remain the leading criminal cause of death in Canada, according to Mothers Against Drunk Driving (MADD), and our country has the highest ratio of road fatalities involving alcohol impairment.
To raise awareness around the issue at a time when drivers may be tempted to drive home from holiday celebrations, Uber Canada has partnered with MADD Canada on a PSA campaign to remind Canadians of the dangers of driving while impaired.
With the help of creative agency Zulu Alpha Kilo (along with production company Skin and Bones Film Company and audio house Vapor RMW), the organizations created a campaign spot called "Motherhood" that is appropriately devastating. It follows a mother whose son has been killed in a drunk driving accident and revisits key moments in their lives – his wedding, a birthday celebration, the mother holding him as a baby. Sadly, the mother is forced to say goodbye to each one. The commercial ends by reminding drivers that "no mom should have motherhood taken away."
Zulu Alpha Kilo CCO and founder Zak Mroueh said in a statement that the approach was meant to reach what may be "a desensitized audience," as the stats reveal that Canadians continue to drive while impaired.
Lindsay Liptok, Uber Canada's head of marketing, says Uber worked with MADD to ensure the ad aligned with how the advocacy group wants to create awareness of drunk driving. It wanted to "be sensitive to victims out there while also making sure that you're sending a message that's strong enough that it forces people to stop and think about their actions," she says.
The PSA is appearing on national television throughout the holidays and is being promoted through paid digital and social channels, as well as Uber's own email and in-app channels, with media buy being handled internally.
Uber has had a partnership with MADD in the U.S. for "quite some time," according to Liptok. The organizations' Canadian chapters officially announced their partnership in February, and have since been working on campaigns to drive awareness ahead of long weekends when impaired driving is more common.
Liptok says she hopes the marketing effort will help Canadians be aware of the ridesharing options that are available to them. Apps like Uber's could, in the long term, help facilitate safe driving by making alternative forms of transportation more accessible.
The partnership includes an Uber-led fundraising initiative whose goal is to raise up to $100,000 for MADD before the end of the year. The company will donate $1 to the organization for every "compliment" badge riders give to their drivers through the app during the month of December.
"We really want [our drivers] to feel the impact that they have when they choose to drive, especially late at night, when we know that impaired driving is more common," says Liptok. Uber also wants "to further drive that community within the riders and drivers, making sure that they're both recognized for making the right choice."
Liptok says Uber is measuring the success of the campaign through the overall awareness of its partnership with MADD and its support of the organization.