It came from Canada: Part 2
Huggies and HP made a splash on the awards circuit, now learn how (and why) their work is being shipped to new markets.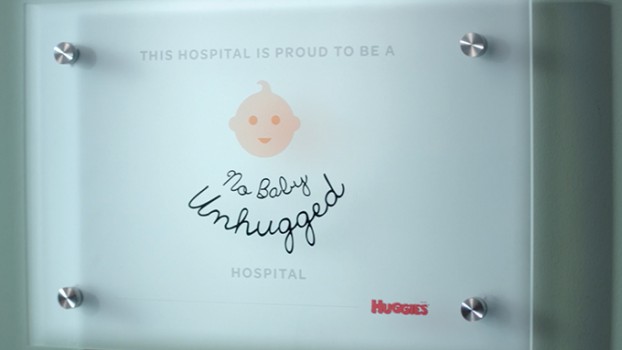 In a three-part series from the January/February 2018 issue of strategy, we look at Canadian creative and strategy that's been travelling across borders. Want to know how to apply universal truths to work that breaks through in markets beyond our own? Then take a look at exported work from Huggies and HP below, and check back tomorrow for more.
The brand: Huggies (Kimberly-Clark)
The campaign: "No Baby Unhugged"
The agency: Ogilvy & Mather
The global reach: At least part of the campaign has been picked up or adapted by 26 countries around the world. Ogilvy's evolution of the Canadian creative was also selected as the global Huggies platform, rolling out worldwide in 2018.
The human truth: A mom wants her baby to be hugged.
How they did it: As a challenger brand to P&G's Pampers, Kimberly-Clark's Huggies struggled to carve share in hospitals where competitors maintained distribution contracts. In 2014, working with Ogilvy, the decision was made to focus on emotional messaging, rather than the traditional features-and-benefits approach that dominates the diaper market, says Paul Scott, Huggies brand team leader.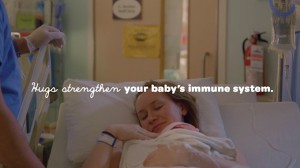 To help build loyalty for the duration of a baby's diapering journey, the brand targeted parents of newborns. The hospital – where folks are first presented with their bundles of joy – was an ideal place to get the branding across. The decision coincided with a number of hospital contract wins, whereby Kimberly-Clark supplied diapers for the maternity wards.
Amid the contract wins, Huggies decided to build on its identity of, well, hugs. The insight for the campaign came from scientific research, which found that babies who are hugged regularly are overall healthier than their unhugged counterparts. It's such a powerful response that many hospitals have volunteers who hug newborns when their parents can't be there to do it themselves.
Huggies launched a CSR campaign to send more volunteers into hospitals, with marketing efforts supporting the push. A TV spot, originally launched in 2015, featured moms, dads and volunteers embracing infants, with the promise that no baby shall be left unhugged. It was a success here in Canada, helping the newborn category grow 19% in its first year – far outpacing competitors – while ROI was double the initial investment, Scott says.
In 2016, the Canadian team was invited to present the case among KC brands internationally. Australia immediately picked up the commercial for its market and began to work with hospitals to launch its own initiative.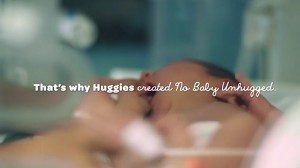 In 2017, however, the campaign really took off, Scott says, with 20 markets around the globe launching their own hospital programs, and 26 countries picking up at least some part of the campaign, either lifting the creative for their markets or adapting it with local talent.
Scott pegs much of that success on the human truth built into the campaign, which simply is that people want to hug babies. "A mom is a mom, no matter what country she is in," he says. "And a mom wants her baby to be hugged."
The international efforts have been so successful (though Scott doesn't have metrics for other markets), Ogilvy Toronto was invited to pitch for the Huggies global brand campaign. Its idea – a continuation of the Canadian creative – won out against eight other Ogilvy offices, with production on creative having begun in December, says Brian Murray, CCO, Ogilvy.
The first campaign launched at the end of January in South America, and will roll out across the rest of the globe throughout 2018. Canadians, he adds, will see the push as a natural evolution of the creative they've been seeing. And in markets where "No Baby Unhugged" hasn't yet been seen, Murray predicts the new platform will be a success. "It's going to be [a] breakthrough in those markets."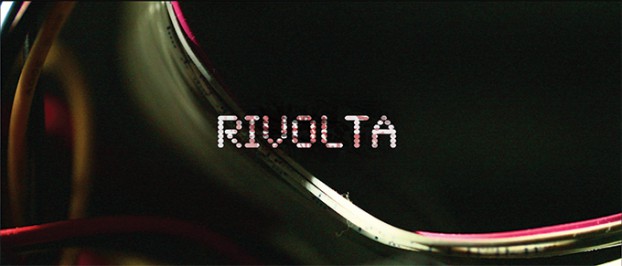 The brand: HP
The campaign: "Head of a Hacker"
The agency: Edelman
The reach: The subject in HP's documentary Rivolta is now a global brand ambassador.
The human truth: People have an innate curiosity for why people do bad things.
How they did it: When HP U.S. decided to launch a branded series called The Wolf (starring Mr. Robot actor Christian Slater who hacks into networks via people's printers) the Canadian team decided against its traditional tactic of picking up global creative.
Instead, the computer parts company, which is working to make its products more secure to internet vulnerabilities, opted to try its own branded content documentary.
"We wanted to find a way to continue and complement the story with a Canadian angle," says Rafael Ruffolo, communications lead, HP Canada.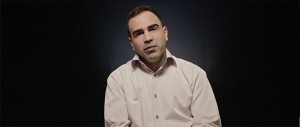 HP wanted to get inside the mind of a hacker and found an infamous Canadian to be the focus of the doc, which was produced with the help of PR firm Edelman. Michael Calce, also known as Mafiaboy, took down some of the internet's biggest websites in 2000, including Amazon, Yahoo! (the biggest search engine at the time) and CNN. He was a mere 15 years old. Calce has since reformed and works as a "white hat" hacker – someone hired by companies to find vulnerabilities in their network.

The documentary, Rivolta: Inside the mind of Canada's most notorious hacker, is purposefully light on branding with more of a "brought to you by" push and explores how and why Calce got into hacking in the first place. He walks viewers through common penetration points, like printers, hackers might use to gain access to a network. Launched in May 2017, the doc was invited to air during Toronto documentary festival Hot Docs.

The main target was businesses' sales managers – who are the ones purchasing HP products – and it has since helped the brand secure new B2B opportunities (there hadn't been any consumer brand tracking on the film as of press time). More importantly, Ruffolo says, the campaign helped open up a dialogue about patching up printer security with existing customers – an issue that has been difficult to get people to prioritize, yet leaves businesses' networks unsafe.

Since people love to know why people do bad things, the idea has resonated abroad. Calce has since been invited to be a global spokesperson for HP, travelling the globe and working with local markets to educate B2B clients about the importance of network security. He also sits on a global security advisory board and is tasked with providing trends and insight analysis to HP to better its offering.