How car brands are driving into malls
Automotive retail is turning a corner as brands jump on the shop-in-a-mall trend.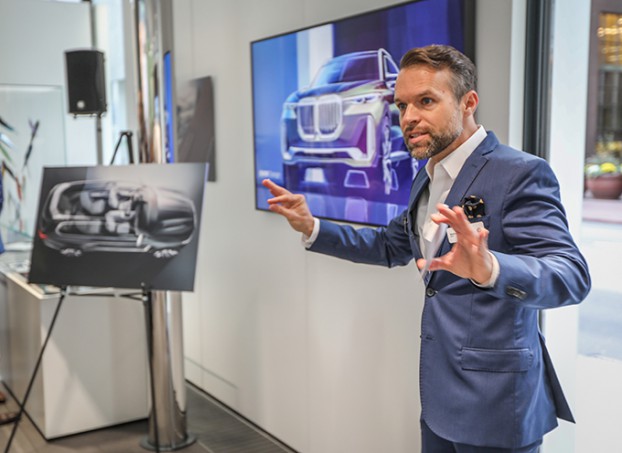 This article appears in the January/February 2018 issue of strategy
Elon Musk, look what you've started.
The serial entrepreneur created a new retail model for automakers way back when he started opening Tesla stores inside malls, the first in Canada being in 2012 (he's since opened many more worldwide, even stating in August 2016 aggressive plans to build a new shop every four days).
And now, it's officially a trend.
Beyond connecting with consumers through social media and online channels, brands are experimenting with permanent or pop-up stores in malls to be closer to consumers and help them "see and experience the vehicle in a less complicated way from the classic dealership," says Michael Book, senior partner and managing director with the Boston Consulting Group's Toronto office.
But instead of creating carbon copies of Tesla shopping centre galleries (which have even expanded into department stores like Nordstrom), creative auto brands are setting up shops with their own distinctive twist.
For example, in January 2017, Ford launched its "FordHub interactive brand experience studio" in the Westfield World Trade Center mall in New York City. There are no vehicles on display – unless you count the 5,000 tiny Ford models plastered on the walls – and most of the interactions are digitized.
In November, the store's "brand experiences" were themed around the holidays, with visitors hopping into an interactive Ford car-sleigh and posing for a festive photo, requesting holiday songs or asking for NYC traffic reports. They could also try out a wobble board and use a regular car, electric bike or autonomous vehicle to travel through a futuristic world on a large screen in front of them.
At the time of its launch, a Ford representative had called the untraditional marketing vehicle (pun not intended) "a place for participation and creativity," where people could discuss the future of transportation.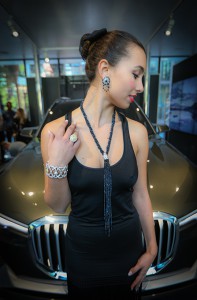 Closer to home, Genesis Motors Canada, a division of Hyundai, also launched a new store in Mississauga's Square One Shopping Centre in late 2017/early 2018. This is in addition to its first Canadian Genesis store, which opened in Toronto last May.
However, Genesis is taking it a step further, complementing its upcoming store-inside-a-mall with an innovative ecommerce platform. When Hyundai launched the new luxury car brand in 2016, it also decided to go direct-to-consumer online, creating the "Genesis at Home" program. The special customer service was developed for those who don't have time to go to an out-of-town dealership and sit for hours filling out paperwork, explains Lawrence Hamilton, Hyundai Canada's marketing director.
Consumers can request a test drive online and have a car brought directly to their door; they can then complete the paperwork online, have a car delivered to them if they decide to purchase one and even have it picked up for servicing.
"We really needed to appeal to luxury customers with something that they would feel was different and would add significant value," Hamilton says. In its first year, Genesis sold 554 vehicles. "We want our customers to be able to find what they want when they want," he says. "If they want to build and price a car and transact online [or] if they want to go to a dealer, yes they can do that. If they want a combination, yes they can do that [too]."
Toyota Canada is equally creating these personalized retail spaces as another step in the path-to-purchase, and also to attract a younger demo. Its "Towards Tomorrow by Toyota" pop-up stores in malls in Toronto, Edmonton and Montreal will be open until the end of March and will incorporate the 2018 Olympics and Paralympics. Essentially, the "brand galleries" expose consumers to the brand and its vehicles in a fun, technology-driven atmosphere, says Cyril Dimitris, VP of sales and marketing.
"It's also an opportunity again to provide a low-pressure environment and something different than a dealership where someone can go in and experience the brand," he adds. "We see it as a bit of a middle step between their online experience and [the] transition into a dealership where they may drive the car and potentially purchase."
According to Philipp von Witzendorff, VP and head of Toronto retail operations for Mercedes-Benz Canada, the reason his company is opening mall stores is to help the brand engage with new demos. Inside its "Mercedes me" stores (of which there are two in Canada), there is a handful of the latest models from the Mercedes-Benz collection and display cases with branded accessories like hats, watches and golf tees.
"With a dealership you attract the people that really have a clear intention to look at a car and maybe buy one; here, everybody walks in," von Witzendorff says. But even those who ultimately won't buy a Mercedes will still sit in the car, take a selfie and share it on social, creating a presence amongst new demos.
And, finally, BMW is also experimenting with new retail spaces (this time outside of malls), creating a 2,000 square-foot "Luxury Excellence Pavilion" that sat in Toronto's financial district for two weeks in October. According to Sebastian Beuchel, director of brand management for BMW Group Canada, it's not meant to compete with OEM retailers.
"Time is the limiting resource for the [affluent] target group, so we wanted to be mindful of that and rather come where they spend their time, than expect them to reach out to us," he says.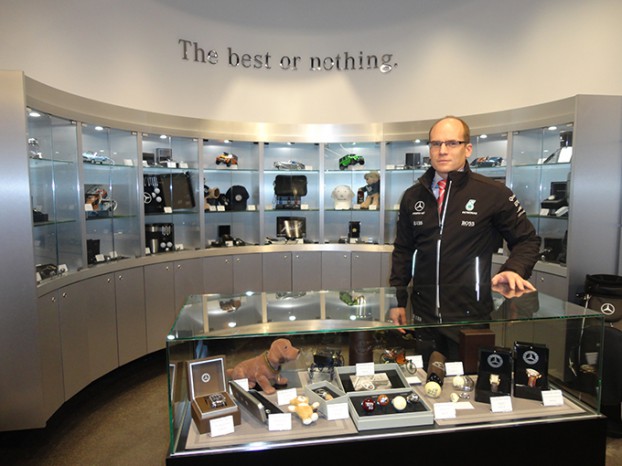 In the pop-up, a few BMW models were on display, and visitors were treated to the North American premiere of the Concept X7 iPerformance, BMW's new SUV model. Overall it was an opportunity for people to indulge in a luxury environment.

The contemporary design of the pavilion, which took seven days to construct, was meant to be a reflection of the brand, says Beuchel.

The experience started with tailored invitations sent out to targeted consumers, who could then book a test drive or a spot at an exclusive evening event. During the day, however, anyone could walk in, explore the vehicles and enjoy catered food and drinks.

BMW also partnered with brands like jeweler Isabella Briatico and footwear company Scarpe Di Bianco, featuring their products and hosting evening events to create an enriched experience that would align BMW with other luxury brands. Drawing in around 2,800 visitors, the initiative is one that the brand hopes to expand to other key markets in Canada, says Beuchel.