Shelly's mission: getting people home safely
Uber and MADD share a story of grief from a driver who is fighting impaired driving.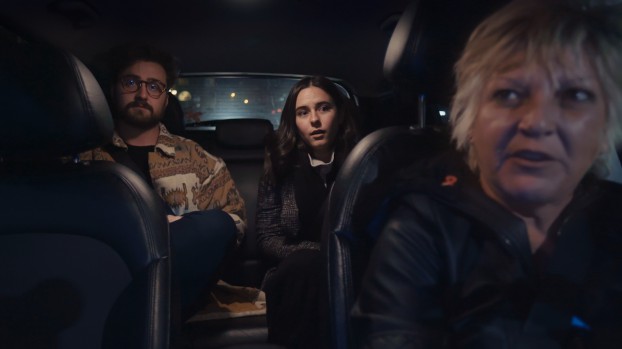 "I like to know that I've gotten somebody home safe to their mom, that's my way of giving back."

This is the message Uber driver Shelly shares with two passengers, each one's face locked in a stunned expression, after telling them her daughter was killed in a crash involving an impaired driver in 2000.

Shelly's story is the focus of the latest spot released as part of an awareness campaign Uber Canada and Mothers Against Drunk Driving (MADD Canada) launched in November. The goal was to remind Canadians about the risks of impaired driving, especially in the lead up to the holiday season, which is when the spot first aired.

Released on Dec. 26, "Driving for an angel: Shelly's story" was created with the help of agency Zulu Alpha Kilo and its Zulubot division, which led on audio and production.

It follows Shelly as she picks up Toronto passengers and expresses appreciation that they chose a ride-sharing option. Viewers see mutual sharing between Shelly and the passengers, with one rider revealing that he lost a few friends in drunk-driving accidents.

Erica Edwards, senior marketing manager with Uber Canada, says the team was touched by Shelly's dedication to reduce impaired driving.

"She invests a lot of her personal time for the greater good and we were all very touched by her story and we really wanted to help amplify it," says Edwards. "We felt that by helping Shelly tell her story, we could have a similar impact on other people and help her connect with other Canadians to further help prevent impaired driving."

The spot, which is being shared via the two organizations' social channels and on the Uber app, has so far tracked  more than 4,000 views on Uber Canada's Twitter account, adding to the video's 6,600-plus views on YouTube.

Shelly's story followed the November 2017 release of another joint PSA called "Motherhood," a minute-long commercial about a mother whose son is killed in a drunk-driving accident. After revisiting several important moments in her son's life, she is made to say goodbye to each of them.

Both the "Motherhood" and Shelly spots end with the message that "no mom should have motherhood taken away."

Edwards said when initially working on the concept for the PSA, the team wanted to connect with people by showing them that their decisions can have lasting consequences for friends and families.

"It's a devastating experience for families so we really wanted to frame the concept around mothers, and that was an effort to provoke people to reconsider how they get home," she said. "Whether it's the PSA or Shelly's story, a big part of our relationship with [MADD] and our goal of these campaigns is to deliver messages that we really think will resonate and connect deeply with people and help empower them to make a smart choice or make a responsible choice if they're under the influence."

The campaign also included a fundraising effort that ran throughout December. Uber pledged $1 for each "compliment" badge riders gave their drivers through the Uber app, with the partners reaching their goal of raising $100,000 for MADD.

This campaign was part of a nearly year-long partnership between Uber and MADD. The two organizations announced in February 2017 their plans to jointly work on increasing awareness of drunk driving and fundraising to support efforts to prevent it.

A 2016 study released by the U.S. Centers for Disease Control and Prevention indicated that Canada had the highest percentage of alcohol-linked driving deaths when compared to 18 other high-income countries, including the United States, Australia and France. While the number of motor vehicle accident deaths in Canada (5.4 per 100,000 people) was lower than some of the other countries included in the study, the proportion of these deaths linked to alcohol was highest (33.6%).