The industry puts a spotlight on mental health
Lg2 and NABS are encouraging industry members to share their stories and reach out for help ahead of Bell Let's Talk Day.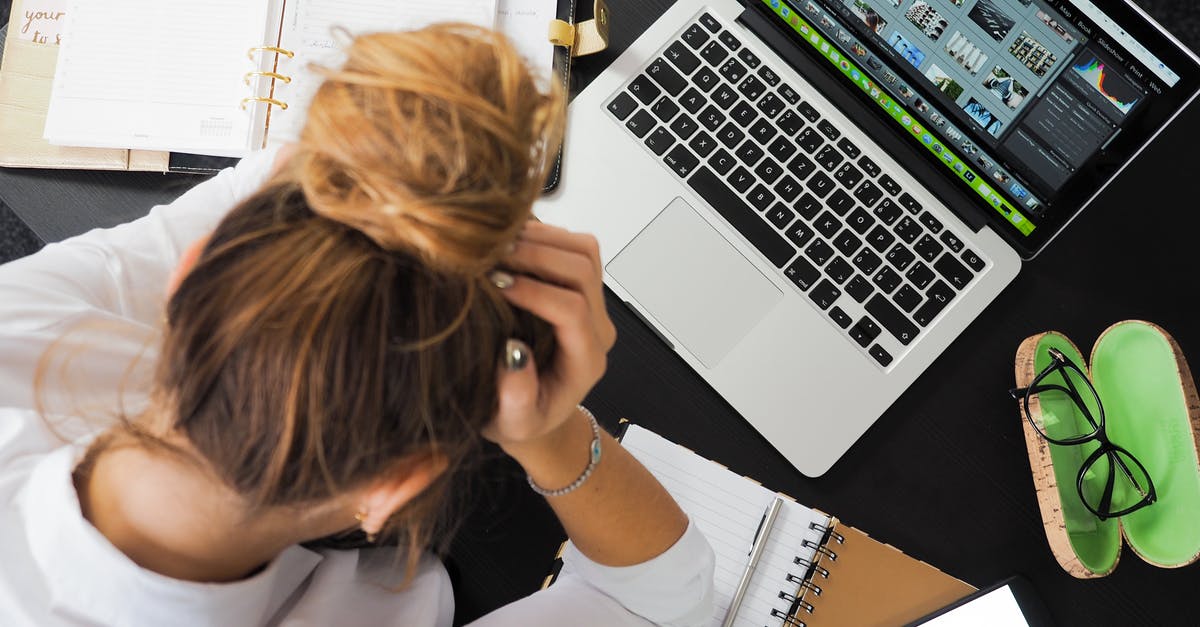 To help raise awareness around mental illness within the marketing and communications community, Lg2 has partnered with the National Advertising Benevolent Society (NABS) to get industry members talking ahead of Bell Let's Talk Day on Jan. 31.
According to materials prepared by the agency citing NABS figures, one in 10 members in the marketing community is affected by mental illness, and 1 in 20 is expected to miss more than 10 days of work due to mental health issues this year. Moreover, research conducted by Morneau Shepell on behalf of NABS showed that people in the industry are two-and-a-half times more likely to suffer from mental illness or stress due to the longer hours, high demands and increased expectations at work, according to Jay Bertram, who joined NABS as executive director last April.
Having worked with Bell on its annual "Let's Talk" initiative for the last seven years, Lg2 wanted to raise awareness of these issues and encourage dialogue to help fight the stigma around mental illness. It prepared French and English brochures detailing the personal stories of three agency employees, which were shared with other agencies in Montreal, Quebec City, Toronto and Vancouver.
"It was a natural partnership for Lg2 to sort of leverage their relationship with Bell and produce this pamphlet and do what we need more people to do, which is talk about it but also get some help through the NABS support line," says Bertram.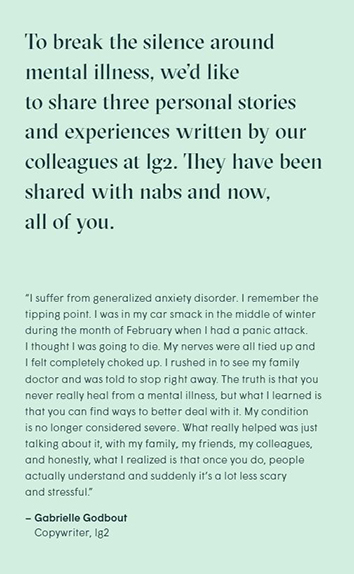 He says NABS has historically been "one of the best-kept secrets" due to the nature of its work and the confidentiality under which it operates, but that that has started to change. "People are now wanting to share their story about how NABS has helped them, and we're hoping that this initiative that Bell's done will give us another opportunity for people to call NABS and get the support they deserve."

Talking about how the organization has helped those with mental illness is part of NABS' broader marketing strategy, he says. It's currently developing a national awareness campaign with that focus for the spring.