Cossette appoints first global CCOs
Carlos Moreno and Peter Ignazi will lead the agency's creative vision and continue to build the business in new markets.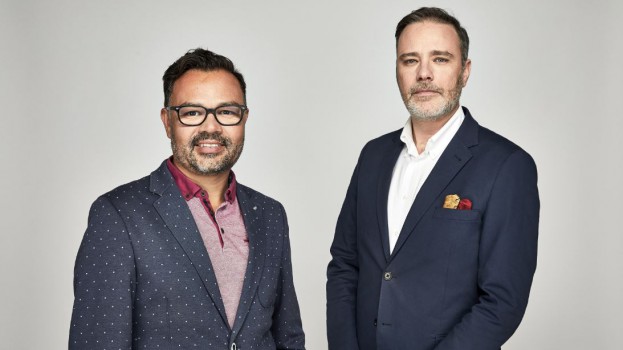 Focused on expanding its international footprint, Cossette has named its first two global chief creative officers.
Promoted to the role are Peter Ignazi (pictured, right) and Carlos Moreno (left), who will lead the agency's overall creative vision and continue to build the business beyond the 11 international markets that Cossette currently serves. They will lead pitches in new markets and will work with regional creative leads across Canada, while continuing to be involved in the creative direction of major campaigns.
Ignazi and Moreno will report to Mélanie Dunn, Cossette's global president and CEO, for their international responsibilities and to Louis Duchesne and Daniel Shearer, the agency's EVPs and general managers, for their regional work.
The pair joined Cossette's Toronto office as co-CCOs in 2015, after stepping down as ECDs at BBDO, where they had spent nine years together.
"They have nurtured their partnership over decades of collaboration. Their process has been tested over time and their track record is second to none," Dunn wrote in an email to strategy, adding that the agency elected to promote two people to the newly created position, because there will "be more than enough work" to go around, considering Cossette's global ambitions.
Cossette is actively seeking opportunities in both the U.S. and Asia, according to Dunn. It continues to wait for regulatory approval to combine assets with Cogint in the U.S. It currently serves clients in the U.K., France, Australia, Germany, China, South Korea and other markets.
Ignazi and Moreno will be based in Toronto, travelling to the agency's regional offices when needed. Currently, Cossette's technology and talent team is led out of Montreal, its communications team out of Toronto, and its legal department out of Quebec City. It also has regional offices in Halifax and Vancouver, which fall under the national leadership of Dunn.
The agency closed its Chicago office last year, and last month restructured its creative department in Montreal, following the departure of Antoine Bécotte from his role as CCO.
As president and CEO of Vision7 International, Brett Marchand remains executive chairman of Cossette and continues to oversee its sister companies Citizen Relations PR, V7 Media and The Camps Collective.