GoRVing broadens 'Wildhood' messaging
A new campaign asks children and adults alike to reconnect and live more freely.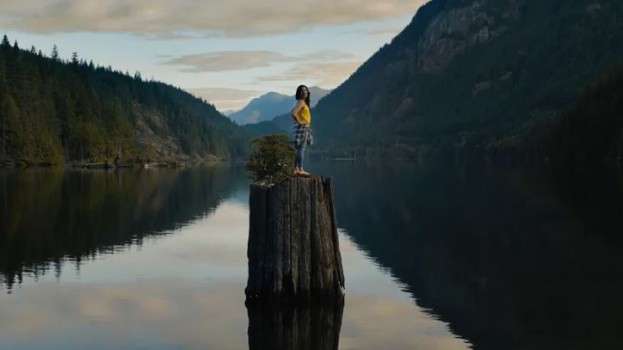 When it launched in 2015, GoRVing Canada's "Wildhood" platform focused primarily on the childlike desire to venture off the beaten path. It encouraged adults to help their children fulfill those dreams and build lasting memories.

Now, the group of RV manufacturers and retailers has broadened the scope of its messaging and target audience, suggesting the notion of "wildhood" belongs to everyone in the platform's latest installment, "Bring Back Wildhood."

The campaign's inspiration has remained the same: unplugging from everyday life allows people to reconnect with one another, says Chris Mahony, president of Go RVing Canada. Only now, he says, the concept is about children "calling out adults and saying, 'that's not how I want to be. This is how I want to end up.'"

In 30- and 60-second TV and cinema spots that began airing earlier this month, children question why parents "have to lose their Wildhood" as they grow older. The ads unfold in a series of vignettes showing people of all ages defying the limitations of adult life, choosing instead to live in a "wildhood" state.

"As we grow older, we kind of get caught up in the pressure of everyday," adds Matt Syberg-Olsen, ECD at Doug and Partners, the organization's creative agency. "You forget about the sense of freedom that you had when you're a kid and being able to relax with friends and put everything else aside, take a break from the pressure, and reconnect."

"Bring Back Wildhood" launched online in February, and includes print, digital and social media, bumper ads and ambient installations. It will continue rolling out over the spring to reach consumers as temperatures start to warm.

Mahony says the commercials are meant to have more multi-generational appeal compared to past executions. Today, 67% of people who RV are under the age of 55, he says. Although the brand continues to target people around 40 years old, it has begun prioritizing millennials, a segment that often desires "their own tailored, unique experience."

It's the first time GoRVing Canada has run cinema spots, and the first time it has run 60-second commercials on TV. Mahony says overall investment in digital has also increased as it experiments with new channels.

Spark Foundry is handling broadcast media buys and Jungle Media is overseeing the online component. Level designed the campaign's web presence, while Social Sesame managed social initiatives and Citizen Relations led on PR. French campaign assets were also developed by The French Shop.