Quebec tourism alliance shifts to year-round approach
The tourism group has launched the "Let Go" platform to reach travelers with documentary-style, influencer-inspired content.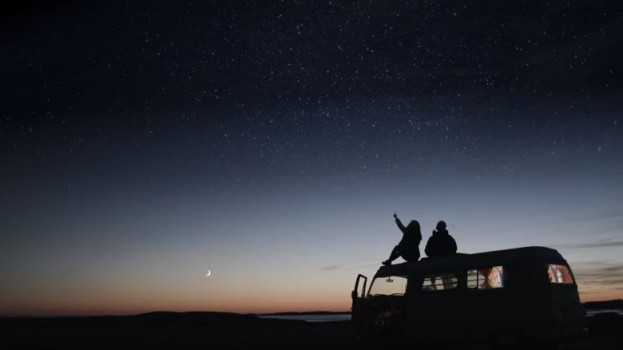 The Alliance de l'industrie touristique du Québec has made a move to reach consumers year-round with the launch of a new platform on Monday.
The "Let Go" platform, developed with Cossette, is the latest creative expression of the tourism group's "Quebec Original" brand. Sébastien Viau, VP marketing and sales for the Alliance, says the platform was designed to reach travellers every day of the year.
The campaign launched organically on March 12, with media spend set to ramp up next week. It includes a three-minute hero spot showcasing a wide array of Quebec experiences, a website presence (where travellers can go to book them) and shorter documentary-style, minute-long spots featuring the campaigns five influencers. On the digital side, more than 580 pieces were created for social media, in addition to 560 web banners.
In addition to the five main spots, Viau says other content will be activated throughout the year that focuses on 14 distinct Quebec experiences.
Previously, the Alliance's marketing efforts were deployed twice annually, but Viau says "one-off campaigns don't cut it anymore." Last year's "A Room with Many Views" attempted to showcase the province's cultural and geographic diversity. The year before, the Alliance worked with Lg2 on an early-spring documentary-style campaign that featured a blind man experiencing the province in a way few people do.
But the "Let Go" platform is more ambitious and was meant to guide consumers through every step of their travel planning, from choosing Quebec as a destination, to selecting activities to do during the trip. Its media partner, Touché, will be responsible for sustaining the campaign on various platforms throughout the year – a task that's a bit easier given the flexibility of a documentary-style approach.
The campaign's influencers represent each of the tourism group's target markets (Ontario, the U.S., France and Mexico) and are meant to show that Quebec caters to a variety of tastes and lifestyles. They include French chef and restaurateur Jean Imbert, Mexican actor and travel blogger Alan Estrada, American travel blogger Kiersten Rich, and adventure photographers Benjamin Prescott from Canada and Jess Dales from the U.S.
The Alliance worked with Cossette to customize the influencers' itineraries and asked them to disconnect from social media during their trips as a way of helping them "let go" and truly enjoy the experiences. Their adventures were captured and turned into four 60-second videos that will be released as pre-roll and social ads.
"All they had to do was show up and let it all in. It's that experience of letting go that we captured, with all the sensations and emotions that ensued," says Florence Girod, CSO and head of integrated product at Cossette. "The fact that they lived each moment fully makes them all the more compelling. This was also a way for us to show how travel memories stay with us forever after our trip."
The campaign also includes an original song written by Quebec artist Geoffroy (with Quebec singer Beyries used in a French version.) The song was a way for the Alliance to show the province's creative talent, one of its brand pillars. The song, serving as an extension of the campaign, is available on various music platforms.
According to Girod, research has shown that memories of destinations and hearing the travel stories of others are the biggest drivers when it comes to choosing a trip. Travellers often want to know what others have felt and experienced on their own journeys.
"Memories happen within and can be very hard to capture on camera," she says. "With 'Let Go,' we sought to showcase authentic experiences with a documentary-style approach and tell the stories and memories that will live inside of these travellers forever."