Check it Out: Farnham's bitter outlook on life
The Quebec microbrewery casts a dark cloud over everyday occurrences in its latest celebration of bitterness.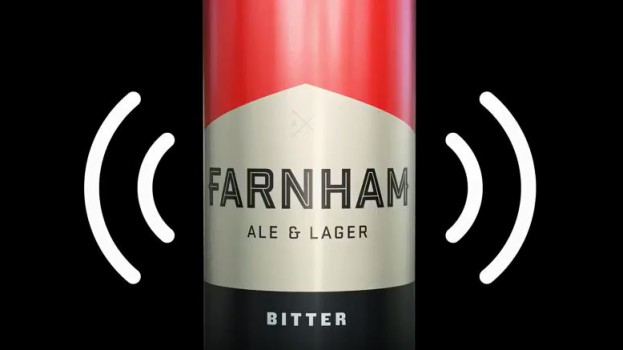 Farnham Ale & Lager continues to embrace the bitterness of its brews in a pair of new radio spots that look for spiteful joy in everyday moments.

In the first, the narrator invites listeners to imagine taking pleasure in celebrity misfortunes. "Your favourite reality show just eliminated Jenny with an 'i' from the competition," he says. "You've got goosebumps. Watching the perfect woman have her pride torn to pieces on national television is pure satisfaction." The soft-spoken narrator's tale is interrupted, near the end of the minute-long ad, with a female voice recommending that those "thirsty for bitterness" try a Farnham Ale & Lager instead.

A second commercial follows the same theme and poignant tone, but focuses instead on soaking in the sadness of fans of a losing football team.

The radio ads are the latest way the Quebec microbrewery and agency Lg2 have brought the "A Bit Bitter" platform to life. Earlier this year, the agency delivered a "measure your bitterness" campaign that involved recording people's "bitterness" levels on the International Bitterness Units scale (typically used to classify beers) by having them punch a punching bag.