Marketing on a grand scale
To wow crowds and drive engagement, sometimes bigger really is better.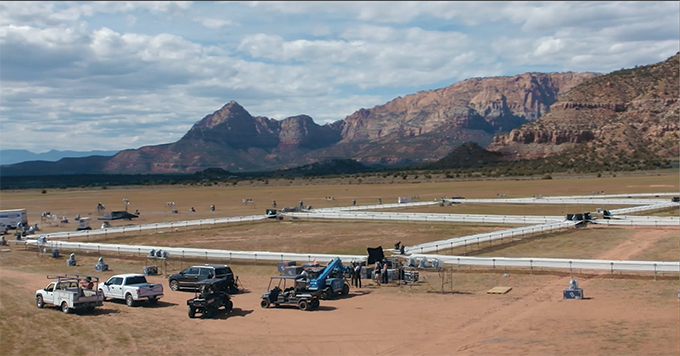 This is part of a deep dive into the trends, tech and insights that powered the winning campaigns from the 2018 AToMiC Awards. Keep your eyes peeled for more this week and be sure to check out the list of winners from this year's awards.
This story appears in the April 2018 issue of strategy.
Making contact with the dead so the Habs can win the Stanley Cup. Breaking two Guinness World Records in a single day. It's all in a marketing day's work, folks.
Those who go to great lengths to wow crowds win AToMiC Gold, just like Sports Experts when it arranged a séance of sorts to ask the "Ghosts of the Forum" to bring luck to the Montreal Canadiens. Or when WestJet built a giant-sized "Desert Roulette" wheel that could be seen from 12,000 feet above. Ridiculous? Maybe. Compelling enough to draw millions of clicks? Most definitely.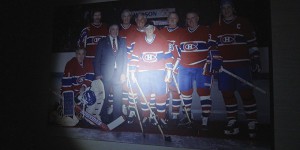 Legend goes that the Habs haven't won a championship since 1993 because the team's home is no longer at the Forum. That's where the lucky deceased players' ghosts led to steady wins. In 1995, the team moved to the Bell Centre. Since then, there's been a dry spell. So, Sports Experts and Rethink brought in paranormal experts to contact and convince these mystical helpers to visit the new stadium and bring the team some much-needed luck.

The hunt was documented via 20 infrared and thermal cameras, with some of the footage then edited into a three-minute video. This lived on an interactive site, where visitors could watch testimonials from famous (living) hockey players about their Forum memories. The content piece was launched at the start of the season, not long before Halloween, and relied on a very small media push. In the first 24 hours, the video tracked half a million views. And just as it was intended to do, the campaign helped Sports Experts surpass other sponsors' (like Coke) share of voice, with less than a tenth of the budget.

Another extravagant stunt by Rethink, WestJet's gigantic wheel in the desert outside of Las Vegas (pictured, above) was meant to remind flyers of the airline's frequent service to the city, as well as celebrate its 21st birthday.

Working with Westbury, the team built a prize wheel made up of 164 of the largest and brightest moving lights. Passengers flying in a WestJet plane above looked out the window to watch the wheel spin, and saw it stop to display a seat number, indicating the winner of a flight, hotel and entertainment package from the brand.

The stunt was filmed, with the video being watched more than 1.5 million times and tracking 15,000 social reactions.

The event even set two world records: one for the "greatest light output for a projected image" and another for the "largest circular projection."