Bari Harlam named CMO at HBC
Having filled marketing positions at CVS and BJ's Wholesale, the new exec replaces Milton Pappas, who has left the company.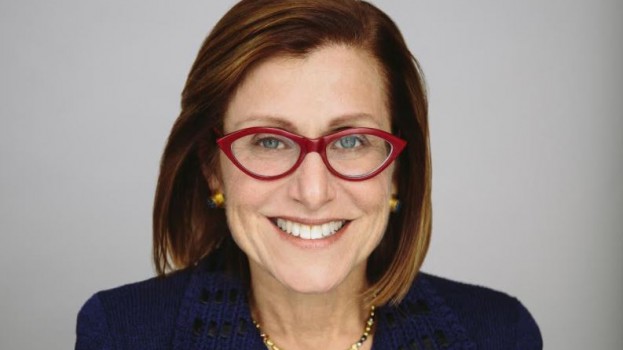 Hudson's Bay Company has hired former BJ's Wholesale executive Bari Harlam as chief marketing officer.

The appointment, announced Monday, is effective immediately. Harlam will lead HBC's marketing efforts for all North American retail banners — including its namesake chain, Saks Fifth Avenue and Lord & Taylor — through the Marketing Centre of Excellence, an internal department launched last year with oversight of creative, media, partnerships and events.

She replaces Milton Pappas, who was named CMO in November 2017, months after HBC announced a transformation plan for its North American operations that included the creation of the Marketing Centre of Excellence. Pappas has since left the company, according to an HBC press release.

The plan aimed to identify efficiencies, streamline processes and improve back-of-store productivity and was expected to save the company $350 million annually once implemented. It also created two distinct leadership teams, one focused on Hudson's Bay and one dedicated to Lord & Taylor, and reduced the company's workforce by about 2,000 employees as part of a larger shift in resources.

Harlam previously served as EVP of membership, marketing and analytics at BJ's Wholesale, an American warehouse club chain. Before that, she was CMO at Swipely (now Upserve), a marketing and payments software company, and SVP of marketing at CVS Caremark, the prescription benefit management subsidiary of CVS Health. At CVS Caremark, she oversaw the launch of the company's ExtraCare program, one of the world's largest loyalty programs.

HBC is counting on Harlam's experience in customer loyalty, digital marketing, data analytics and ecommerce to help it "reinvent the way we market and deliver unparalleled experiences to our customers across all channels," the company said in a press release.

For fiscal year 2017, HBC reported a loss of $581 million, with retail sales slipping to $14.35 billion from $14.45 billion the year before.

In February, the retailer announced Helena Foulkes was taking the helm as CEO. Foulkes, formerly EVP of CVS Health and president of CVS Pharmacy, its drugstore division, replaced former chief executive Jerry Storch, who left his post in the fall of 2017.