Banks benefit from online investments
J.D. Power's latest ranking shows more Canadians turn to digital, but it doesn't always deliver on customer satisfaction.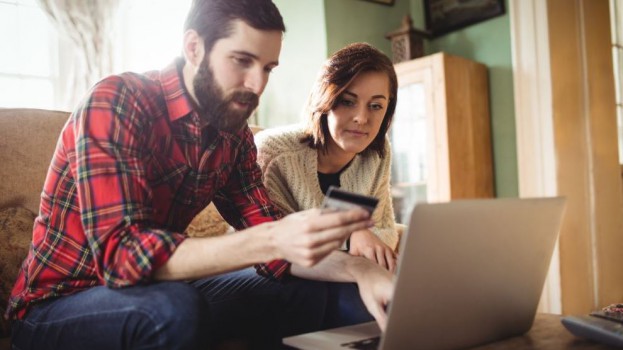 Canadian banks are beginning to reap the benefits of their technology investments, as more consumers turn to digital channels for banking, according to new research by J.D. Power.

According to the market research firm's 2018 Canadian Retail Banking Satisfaction Study, 47% of retail bank customers are considered "digital-centric" (who do much of their banking online but still utilize their branch for certain activities), while 32% are digital-only customers who bank solely online or with a mobile device.

With 49% of its customers falling within the digital-centric segment, RBC was found to be leading the digital transformation. TD had the fewest digital converts, with only 36% digital-centric customers. Among mid-sized banks, Tangerine and Simplii had the largest portion of digital-centric customers, at 93% and 84%, respectively.

But while using digital tools was found to increase satisfaction among customers who use also branches, satisfaction was lowest among those in the digital-only segment (22 points lower on a 1,000-point scale than those who use branches).

"Digital channels give banks an enormous opportunity to reduce costs, but the risk is that those cost savings come with lower levels of customer engagement," said Bob Neuhaus, financial services consultant at J.D. Power, in a press release. "Once banks address the growing digital divide within customer segments, customer satisfaction can improve."

The study is based on responses from nearly 14,000 retail banking customers from large and mid-sized Canadian banks.

RBC placed number one among the big five banks in overall customer satisfaction for the third consecutive year, followed by TD and in second and BMO in third. Tangerine ranked highest in satisfaction among mid-sized banks.

Millennials are leading the charge on the adoption of mobile banking, with 77% saying they have used mobile banking in the last three months.

The firm's findings reveal Canadians are more "self-service oriented" than Americans, giving banks the opportunity to go even further in their digital transformation, according to Neuhaus. While checking balances and bill payments are the most common banking activities on mobile, banks are missing out on other mobile-enabled service opportunities that have shown a lift satisfaction levels, such as special promotions, biometric log-ins and displaying account balances without a log-in.