Samsung CMO heads to Metrolinx
Mark Childs will help build partnerships, increase non-fare revenue and turn the agency into a data-driven organization.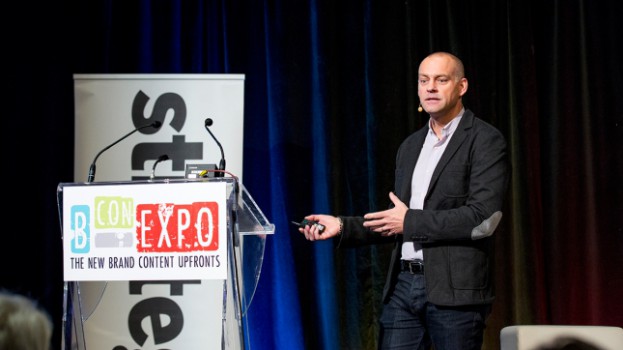 Samsung Canada CMO Mark Childs is not averse to throwing himself into the unknown, as long as there's the potential to do something great.
Childs has been at Samsung since 2013, but he's leaving the company on May 16 to lead the marketing efforts at Ontario's Metrolinx, starting May 28. He has been named CMO at the provincial transit agency for the Greater Toronto and Hamilton Area, replacing Mary Proc, who has been acting CMO since earlier this year.
The outgoing CMO says Samsung Canada's chief operating officer Paul Brannen will lead the marketing team in the interim.
Childs says he came across the opportunity himself, and the more he explored it, "the more excited I got about the journey ahead at Metrolinx."
He says he sees a number of parallels between Samsung and his soon-to-be employer, namely that he will have entered both at a time of transformation at the organizations.
Metrolinx has "a very future-oriented plan with lots of dynamism and energy behind it, so for me the parallels are not missed and I thrive in that environment of change and forward momentum," he says. "For me, it's all about potential – potential of the team, potential for myself and the potential of the brand."
But the vast differences between running the local marketing efforts of a multinational electronics company and those of an Ontario crown corporation are not lost on Childs. "Ultimately, the journeys will differ quite dramatically, I'm sure."
"Everything we do at Metrolinx is now focused on our key strategic objectives based on four pillars: safety, people, plan and build, and customer experience," wrote Metrolinx CEO Phil Verster, who was named to the role in October 2017, in an email to strategy. "As CMO, Mark will have a hand in all areas, helping to deliver on crucial objectives related to building partnerships, increasing non-fare revenue, pivoting to a data-driven organization, and growing our brand, ridership and customer satisfaction."
The senior leadership team at Metrolinx, which operates GO, Toronto's UP Express and the Presto fare payment system, has changed significantly over the last few months. In January, two of the company's ten execs departed the company, including its former chief customer and marketing officer Anita Sultmanis, who had been at Metrolinx for less than a year.
In recent months, the agency has received backlash over delays with the installation of Presto on the Toronto Transit Commission system, and for ongoing technical problems. But Childs is not afraid of a marketing challenge, having made the leap into new spaces before (prior to joining Samsung, he had served eight years as VP marketing at the Campbell Company).