Why Pfizer unified its couponing initiatives
The "Healthy Savings" program promotes all of the company's consumer brands under a single, data-driven umbrella.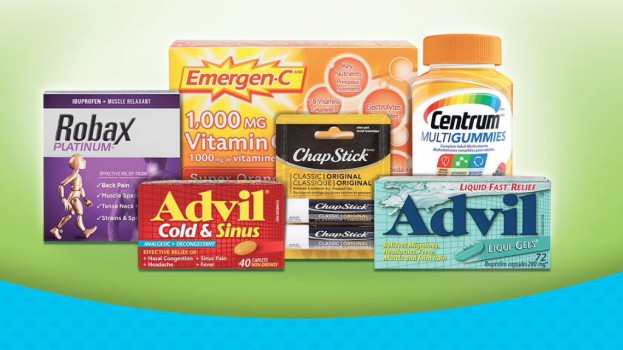 In a first for the company, Pfizer has created the "Healthy Savings" program, delivering couponing and loyalty initiatives under a unified consumer healthcare umbrella, instead of through each individual brand.

Through the national program, consumers have access to coupons for pharmaceutical manufacturer's over-the-counter brands, such as Advil, Centrum, Robax and Robitussin on a dedicated Healthy Savings website. Users must register to download and print their coupons, giving Pfizer access to valuable customer data and allowing it to personalize shopping experiences based on purchase history and other data points.

Healthy Savings is meant to help Pfizer leverage its more well-known brands, such as Advil and Centrum, to drive awareness, trial and conversion for smaller brands like Emergen-C and Robax, says Annie-Claude Dupuis, shopper marketing and analytics director at Pfizer consumer healthcare. It's the first time Pfizer has chosen to highlight the company over its sub-brands.

Healthy Savings was launched in January, when flu season is in full swing and consumers are more budget-conscious following the holidays.

Dupuis says Pfizer has treated Health Savings as it would a product, supporting its launch with a campaign focused on driving awareness. The company sent direct mailers to 6.5 million households and ran a broader campaign that included TV buys, in-store displays and digital ads, with all assets driving back to the online coupon hub and encouraged visitors to register.

Pfizer will continue running assets on social to help support program registrations and will revise its media buy on a monthly basis, says Dupuis. It worked with TracyLocke on creative and development of the program.

On top of promoting the company's consumer healthcare products, Dupuis says the program also supports retail partners by driving product purchases and increasing basket sizes.

"The big thing for us is the idea of personalization that will get us to a place where we can drive engagement and conversion with our shoppers," she says.

According to Dupuis, "shopper mom" remains the program's core target demographic, but Pfizer expects to be able to attract more millennials into the program through delivering on personalized experiences.