Mark's celebrates the dependability of dads
In the fashion retailer's first Father's Day campaign, reliable and hard working fathers are depicted as superheroes.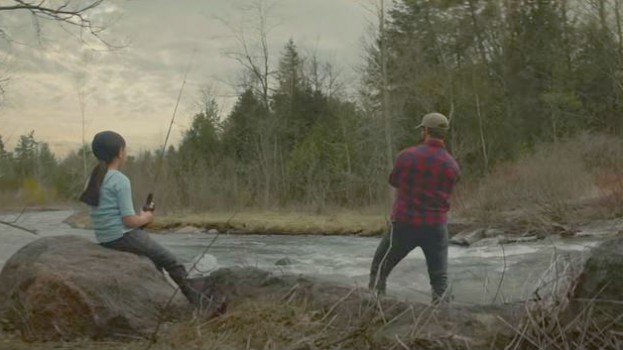 Father's Day is an occasion to celebrate the dependability and hard work of dads, characteristics that fashion retailer Mark's hopes customers have come to associate with its own brand.

For the first time this year, it has launched a Father's Day campaign, positioning its products as made for fathers who are dependable, reliable and hard working. Dubbed "SuperheroDad," the campaign ties back to Mark's ongoing "Well Worn" platform that debuted last November.

"The connection between the brand and the theme of the campaign is to continue to infuse meaning into the 'Well Worn' story by building an emotional connection between the values of fatherhood and that of Mark's," says David Lui, the brand's VP of marketing.

The main 30-second TV spot is narrated by a young girl who unquestionably views her father as an everyday hero. Through a sequence of scenes, we see the man push a car out of the mud (perceived by the girl as him "lifting a car over his head with his bare hands"), build a treehouse (a "castle in the sky") and reel in a large fish ("a sea monster that's 100-feet long"). The commercial ends with a tribute to dads, "those who earn the title hero, everyday."

"The #SuperheroDad campaign encapsulates the way a child sees their dad in a larger-than-life way, as a superhero, and ultimately that someone they look up to," says Lui. "Not only is this a great way to further explain what it means to be 'Well Worn' but it also works for every kind of dad, as it uniquely ties our clothes with the kind of activities all great dads should be doing."

The campaign is also playing out in 15- and 6-second cut-downs, digital banners and social ads. Taxi Toronto led creative on the campaign, with Touché on media and Veritas on PR.

Mark's is also running a social campaign encouraging fathers and father-figures to post a picture drawn by their child or children that depicts them as a superhero using the "#SuperheroDad" hashtag for a chance to win prizes that include a shopping experience with country singer Brett Kissel and tickets to the CFL Grey Cup.

According to company research provided in a press release, 44% of Canadians are expected to make a "traditional" Father's Day purchase this year, a category that excludes services and experiences. And men's clothing ranks as one of the top gifting products in terms of the purchase category (14%) and total amount of dollars spent (12%), making Father's Day the perfect occasion for Mark's to promote its men's casual wear.