Canada lands on Design, Mobile, Radio and Outdoor shortlists
The country received 23 more Cannes Lion nominations Monday morning, but was shut out of Print & Publishing.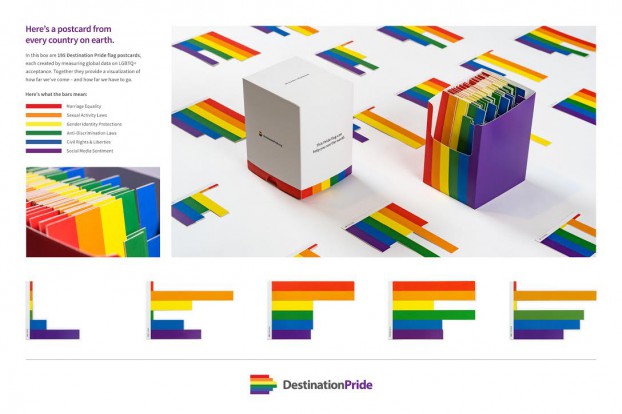 By Justin Dallaire & Jennifer Horn
Canada has 23 more shots at the podium in Cannes this week, picking up noms in Design, Mobile, Radio & Audio and Outdoor. The country, however, did not make an appearance on the final Print & Publishing shortlist announced Monday morning.
FCB led the charge, with a total of seven nods for PFLAG's "Destination Canada." Cossette followed close behind, with six of its own for outdoor ads for McDonald's, as well as brand identity work for both Humanity & Inclusion and Telus.
While not counted in Canada's official tally, the Paris offices of Sid Lee also landed on the Outdoor shortlist twice for its "#Hondanextdoor" campaign, an experiential piece it created for the automaker in France.
Today's shortlist announcements brings Canada's total to 31 nominations so far. And the first batch of winners for Pharma and Health & Wellness (of which Canada has eight chances at a Lion) will be revealed in Cannes this evening (3pm EST).
Design Shortlists (8)
Rethink
RGD
"DesignThinkers 2017" (Rebrand / Refresh of an existing brand)
Partners: The Pixel Shop / Titmouse / Wave Productions / Bertie Printers / Met Fine Printers / PCL Graphics / Total Graphics
Cossette Montreal
Humanity & Inclusion
Humanity & Inclusion identity (Rebrand / Refresh of an existing brand)
Partners: Apollo Studios / Morrison Films / Studio / Shed
Cossette Montreal
Telus
MTelus – New Identity (Rebrand / Refresh of an existing brand)
Partner: Cossette Media
Sid Lee
Black Lives Matter Canada
"The bulletproof flag" (Promotional Item and Design)
Partner: Ad Hoc
FCB/Six
PFLAG
"Destination Pride" (Data Visualization)
"Destination Pride" (Digital Design)
"Destination Pride" (UX, UI & Journey Design)
Partners: Initiative / Glossy / Alter Ego / Grayson Matthews / Jigsaw Casting
Mosaic
Bank of Montreal
"The BMO200 Fountain" (Digital Installation & Events)
Globacore Interactive Technologies / Makers / Secret Location / Taylor Group / Marman & Borins

Mobile Shortlists (6)
FCB/Six Toronto
PFLAG Canada
"Destination Pride" (Activation by location)
"Destination Pride" (Charity and non-profit led mobile websites)
"Destination Pride" (Targeted communication)
"Destination Pride" (Social purpose)
Partners: Initiative / Alter Ego / Grayson Matthews / Jigsaw Casting / Glossy
BBDO Toronto
Canadian Paralympic Committee
"The Paralympic Network" (Content for user engagement)
"The Paralympic Network" (Co-creation & user-generated content)
Partners: Alter Ego / Asymetric Media / Grayson Matthews / Married to Giants

Radio & Audio Shortlists (5)
McCann Toronto
Prostate Cancer Canada
"Your friend" (Not-for-profit / charity)
"Your friend" (Script)
"Yourself" (Not-for-profit / charity)
"Yourself" (Script)
Partners: Grayson Matthews / M2 Universal
Rethink Toronto
Branch Out Neurological Foundation
"Stranger's Voice" (Use of Radio or Audio as a Medium)
Partners: Vapor RMW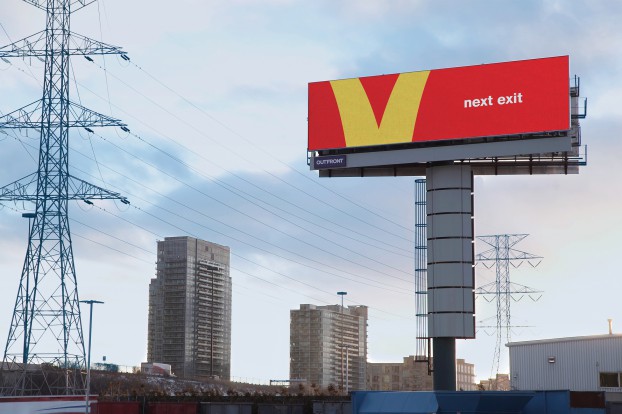 Outdoor Shortlists (4)
Cossette
McDonald's Canada
"Next Exit" (Retail)
"Just Missed Us" (Retail)
"On Your Left" (Retail)
"On Your Right" (Retail)
Partners: Novus Media / OMD