Koho's gaming approach to fintech
With its "Restore Balance" positioning, the startup tells consumers they can "game the system" by managing their money at no cost.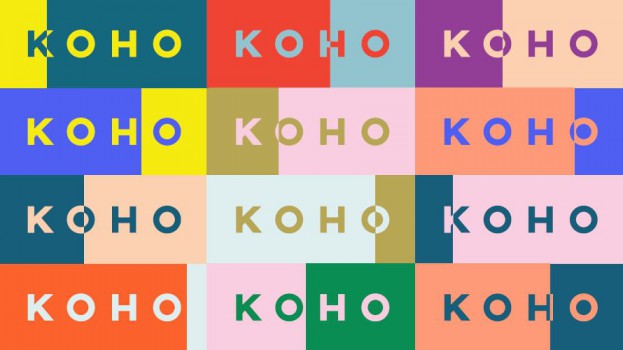 This story originally appeared in the Summer 2018 issue of strategy.

There's no shortage of Canadian fintech startups promising to solve consumers' thorniest money issues. But rare are those that market their brand as something of a gaming company.

That approach is behind Koho's new brand identity and marketing campaign. The Toronto-based startup was launched publicly in 2017 in response to Canadians paying among the highest banking fees in the world, says Jason Chaney, who joined as CCO in 2017 with the task of re-positioning the challenger brand.

While research shows that Canadians generally trust their banks, they can also take issue with their activities. For example, a 2017 survey by J.D. Power found that 81% of consumers trust their financial provider, but 14% say they feel "significant" sales pressure from banks.

The former chief strategist at Cossette says technology can level the playing field and give people the ability to take charge of their finances. That thinking laid the foundation of Koho's new "Restore Balance" platform, a nod to its promise to help consumers take control of their finances without making too many sacrifices.

But positioning itself against the banks, as most fintech players do, was not enough. Convincing loyal bank users to join Koho required taking an almost-radical approach to every aspect of the brand.

For starters, Chaney envisioned Koho as a gaming company rather than just a fintech player, believing that it has "gamed the system" by letting consumers manage their money at no cost.

That approach can be found in a highly cinematic film by Cossette called Dream Thieves, which tells the company's foundational story in a provocative (for a fintech brand) way.

The tone presented in the spot is "more akin to a PlayStation or an X-Box" than a financial institution, says Craig McIntosh, creative director at Cossette.

Debuting at Toronto's Fringe Festival on July 13, the film abounds with references to things like The Matrix, Donnie Darko and Poltergeist, painting a dire portrait of a world struggling to break free. The spot suggests that while banks routinely tell customers to dream big, they make it more difficult to achieve those dreams by imposing hidden fees. By the end, however, the protagonist usurps the system with technology's (i.e. Koho's) help. An explosion of colour heralds a new world order in which consumers hold all the power.

"We had to jolt people out of their apathy, to get them to realize that there's a different way of controlling their finances," says McIntosh.

The effect is a film whose main purpose is to drive a sense of enlightenment, says Chaney, who spent nearly 80% of his marketing budget on its production, believing that "if you tell incredible stories, people will be attracted to that and the media will sort itself out."

While Dream Thieves is rather "hard-hitting" on the banks, the overall Koho branding is meant to be more approachable, positive and empowering, says Bryan Collins, ECD at 123W, which helped create its identity.

Koho operates on a design system that creates flexibility with a near-limitless range of colours. Jeff Harrison, design director at 123W, says the company is looking into custom software that would allow users to upload colours to the app, creating their own brand fingerprint.

The brand logos and identity feature two colours that represent the opposing sides of financial life – splurging and saving. It's also split in a way that can be scaled according to how much a person's finances are being spent vs. saved. Chaney says the iterative look takes into account that balance means something different to everyone and that a person's financial priorities can change, sometimes from one moment to the next.