Air Canada reveals proposal to acquire Aeroplan
A hostile bid from the airline (along with TD, CIBC and Visa) would set the stage for a new loyalty program.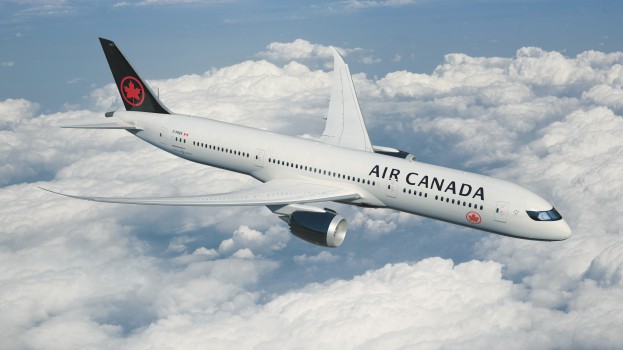 Air Canada may be changing course when it comes to its involvement with Aeroplan, having revealed details of a hostile bid to acquire the loyalty program.

In a joint press release, Air Canada – along with TD, CIBC and Visa – revealed details of their proposal, which would see them jointly acquire the program under a new, to-be-formed corporation from parent company Aimia for $250 million in cash. The new corporation would also assume liability for unredeemed Aeroplan points, worth roughly $2 billion.

Aimia has been given until Aug. 2 to respond to the offer.

The press release stated that the acquisition, if successful, would allow "for a smooth transition" of Aeroplan points to Air Canada's new loyalty program, which it plans to launch in 2020. Though more details about Air Canada's new loyalty plan remain scarce, the involvement of TD, CIBC and Visa in the proposal suggests they will be a part of the new program. Both TD and CIBC currently offer Aeroplan-branded Visa cards to customers.

The Aeroplan program was created by Air Canada in the 1980s before being spun out into its own company following an IPO in 2005. Last May, Air Canada announced that it would not be renewing its current contract with Aeroplan when it expires in 2020. The news sent Aeroplan's stock price tumbling, and was valued at roughly $472 million on the TSX prior to today's announcement — roughly one third of what it worth prior to Air Canada's announcement. Earlier this year, Esso also announced it would be dropping Aeroplan, and instead partner with Loblaw's PC Optimum program.

Air Canada represented roughly 80% of Aeroplan's reported earnings, and the impending departure of the airline has since sent Aimia on a path to re-tool its program in preparation.

In the spring, Aeroplan launched a new campaign that focuses on how it "promises" to listen to members and give them more of what they want, such as the ability to earn and redeem points faster, choose seats during flights, personalization and a convenient user experience. Last week, Aeroplan revealed more details about some of the changes to its program, such as the ability to transfer Aeroplan points to other frequent-flyer programs, new mileage levels and the introduction of an online trip booking tool. Many of the changes and new offerings were set to take effect in 2020, when Air Canada's contract with the program was set to expire.

In May, it was also announced that Aimia CEO David Johnston would be stepping down from his position, with Jeremy Rabe being named his successor shortly thereafter. Rabe is the company's third CEO in 18 months.