Koho aims to awaken loyal bank customers
A 13-minute short film depicting traditional financial institutions as "dream harvesters" positions the fintech as a solution to fees.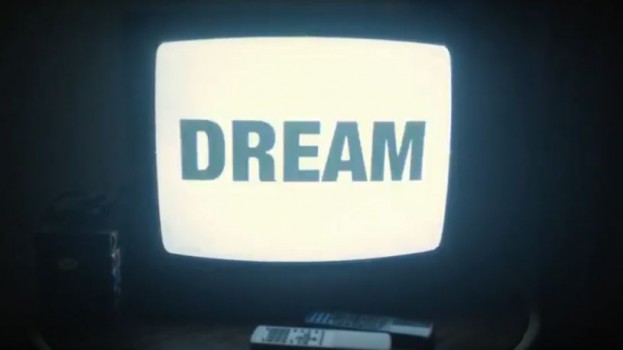 Koho, the financial services company that rebranded earlier this month, is running a digital campaign as it prepares to roll out a 2-minute version of a 13-minute film in cinemas on Wednesday.

The full "Dream Thieves" short film, first unveiled on July 13 during Toronto's Fringe Festival for the arts, has been circulating online, depicting a dark and broken world in which the big North American banks control the financial system and quietly, yet forcefully, harvest consumers' dreams through the imposition of fees.

The cinematic spot opens with images of people entranced by screens telling them to "Sleep. Dream. Borrow money. Pay your fees. Trust your bank." Armed officers patrol the city, enforcing a system that sees consumers' dreams taken away in Matrix-esque fashion. But the protagonist, who awakens to see the world as it really is, escapes the nightmarish scenario.

Symbolically, she is meant to represent the way technology (or Koho, more specifically) can help consumers regain control of the finances and "restore balance" to the world, as the brand promises to do, according to Jason Chaney, Koho's chief creative officer.

The campaign is about "positioning ourselves against the banks, but also providing a new sense of promise and hope for the future, the notion of restoring balance back to your life," he said, while first speaking to strategy about Koho's "gaming" approach to fintech in June.

The return of vibrant colours at the end of the film signals the idea of restoration (and the return of dreams) and plays into the colourful brand identify Chaney and agency 123W developed for Koho. The brand logo and identity feature two opposing colours, representing the duality of users' splurging and saving habits.

The spot's cinematic and highly story-focused ad is meant to reflect Koho's "gaming" approach and is reminiscent of video games one might play on PlayStation or an X-Box, according to Craig McIntosh, creative director at Cossette, which handled creative for the "Dream Thieves" campaign.

Chaney said the goal was to be deliberately provocative in an effort to have people actively seek out the spot on their own. The brand funneled 80% of its budget into production, which involved recruiting Fleur Fortuné, a well-known French director who previously worked on a music video for Drake.

"We're placing a big bet that this is going to be a great production and a great story and that people are going to want to see this," Chaney said, prior to the spot being revealed. He said he wanted it to be something that could hypothetically appear on Netflix, that is "seen more as content than an advertisement but that works as an advertisement."

As a major sponsor of the Fringe Festival, Chaney said Koho was aligning with an audience that "sees the world in a very different way." More generally, it wanted to speak to people who value creativity and art as a means to "restore balance to the world."

Energi PR is handling PR for the campaign.