Roots hires VP marketing to support international growth
Pepsico Canada's Mangala D'Sa joins the retailer to support its efforts to expand further into the U.S.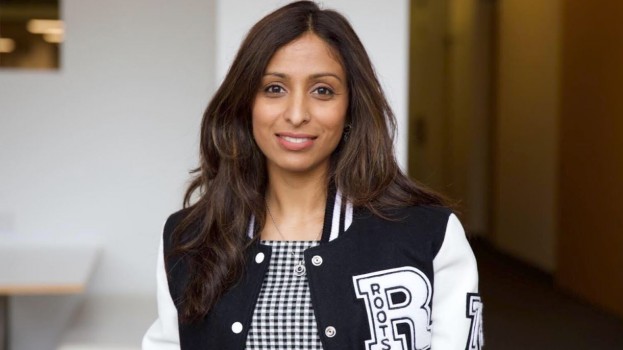 Roots has made its intentions for further international growth known.

In June, it opened one of three stores planned for the Greater Boston area. Just one month earlier, it announced having signed a lease agreement for a 5,000-square-foot retail space along Chicago's Magnificent Mile commercial district, again the first of a multi-store plan for the city expected to roll out in 2019. And later this month, it will be opening two new stores in the Washington, D.C. area.

The new stores add to the retailer's existing footprint of more than 260 stores worldwide, including 116 in Canada. Beyond Canadian borders, the brand is prioritizing the Taiwanese, Chinese and U.S. markets, according to Mangala D'Sa, a former PepsiCo Canada marketer who was named Roots' VP of marketing last month.

Roots currently has 110 partner-operated stores in Taiwan and another 32 in China, far more than its existing three locations in the U.S. But the spate of new openings and D'Sa's hiring say something of the company's ambitions south of the border.

Until recently, James Connell (previously VP of ecommerce and marketing) oversaw all of Roots' marketing. He remains with the company as VP of ecommerce and customer experience, while D'Sa will oversee the brand's consumer-facing work, including creative, branded content and PR.

"As we launch into the next phase of Roots' trajectory," says D'Sa, "we had a lot of discussions internally on how we can make marketing more of a growth engine for the organization, especially when launching into new markets."

Connell will continue to lead the e-commerce business, which has been "tagged as one of the key growth engines for the organization," she says.

D'Sa says she will work at creating a marketing platform that can not only reside and lift the brand in Canada, but also be relevant in the U.S. and globally.

"As the expectation for marketing grew," she says, "the discussion was [to] bring in talent that can really help support that vision.'"

D'Sa hails from the food marketing world, having previously been the head of marketing and strategy at Quaker Foods in Canada (she led last year's "Warm Welcome" campaign, for example). Before that, she served in various leadership roles at Post Foods in the U.S. Moving from food into apparel isn't that "dramatically different" because both are fundamentally about "building brand and about building connections with consumers," she says.

But while Roots has had success building up its Canadian roots here at home, it faces the challenge of having a smaller presence and less resonance in the U.S. Finding success there will require delivering on the brand's promise of quality leather goods and cabin-inspired clothes that "feel as good as they look."

Increasingly, D'Sa sees a role for digital in promoting that positioning.

Last week, as the brand launched the latest iteration of its longstanding #Sweatstyle campaign, she told strategy that the digital-focused effort aligned with its growing online audience. "Not being in the digital landscape in a really pronounced way is something that is a miss for us," she said.