RYU expands its universe
The CEO of Respect Your Universe talks about growing his Canadian upstart into a competitive global force in the athletic-wear category.

Marcello Leone aims to grow RYU into a household name with the help of a major marketing push.
Vancouver's Respect Your Universe (RYU) is expanding its universe with a push into the competitive U.S. market aided by the #YourUniverse campaign.
The same day the Canadian "urban athletic wear" company opened its first U.S. store in Venice, Calif., it launched a big multi-channel creative campaign to let Americans, and its retail competitors, know that it has big expansion plans for this year and beyond. In February, the brand named Thrsxty as its new global AOR for creative strategy and marketing services. Thrsxty, a marketing services agency with offices in London, Tokyo, New York, and Paris, will provide creative strategy, marketing and public relations services as RYU expands, according to a press release.
The active-wear apparel market is a growing one, bringing in a whopping $48 billion last year in the U.S., according to the NPD Group. While steep ascent of the activewear category has slowed, it still grew 2% while non-active-wear sales declined, said the NDP Group. And on this side of the border, the apparel and basics market in Canada declined by 2% in 2017 to $27 billion, according to the NDP Group. While non-activewear sales dropped 4%, activewear sales were a bright spot, increasing 5% to $6.2 billion in 2017, according to the retail analyst company.
Marcello Leone, RYU's president and CEO, is agressively growing his company in the hopes it will blossom into the next Lululemon Athletica. Or something similar in the same athleisure universe, since Leone sees his brand going after a chic customer. But while RYU doubled its revenue to approximately $3 million USD in fiscal 2017, that's a drop in the bucket compared to the older Lululemon, which earned $928.8 million in revenue during the same time period.
The Montreal-born, West Coast-raised entrepreneur knows his Vancouver-based brand will inevitably be compared to Lululemon, a company that Chip Wilson founded in 1998, as well as other budding startups. But with its sleek black-and-white company logo and muted colour palette, RYU is looking to differentiate itself amongst the pack.
Leone invested in RYU back in 2011 when it was a mixed martial arts apparel brand, he then purchased the brand and transplanted it from Portland, Ore., to Vancouver in 2014. Then, in 2015, he reimagined the company as an urbane retailer selling sleek exercise gear to urbanites. He has since then given the brand a purpose, which is to provide high-quality athletic clothes to the masses, but to also be a force of good in the world, explains Leone.
To this end, the brand often teams up with charities near locations it has opened stores in a bid to become deeply rooted in the local community. For example, the brand raised $15,286 for the BC Cancer Foundation via its Workout to Conquer Cancer events. The stores are also often host to many free exercise events to engage with local fit fanatics. The idea is to be seen by customers, or "the tribe" as Leone likes to call them, as more than just a retail brand.
"A brand today is not just built on a product. A brand today is built on a purpose and a connection," says Leone. "No one needs another store today to sell them just another garment. Purpose is everything today."
RYU has four stores in the Vancouver area and it recently branched out to other markets, with two more Greater Toronto Area locations set to be open by the end of this year. RYU is also pushing into the U.S. this fall, planting stores in hip neighbourhoods, including Brooklyn, N.Y., Venice, Calif., and Newport Beach, Calif. While RYU is set to have 9 stores across both markets by the end of this year, Leone aims to grow that number to 29 by the end of 2022 and is looking into expanding beyond North America.
As in Canada, the brand will host free fitness events and engage local charities stateside. It also sought out local brand ambassadors and recently got its branded stainless-steel water bottle into the gift bags at this year's Golden Globe Awards in the lead-up to the U.S. expansion. "It's a natural move to the U.S.," says Leone. "We really focused on New York and California first and really focused in on being part of the community… instead of being just a store."
RYU's recent growth spurt has been fuelled by $4 million in non-brokered private placement financing, including a proposed $2-million investment from the Jeremy Bieber Group, according to a press release. With this reported cash infusion, the brand plans on becoming known beyond Canada with its new campaign, #YourUniverse.
The #YourUniverse campaign launched Aug. 2 and will continue to roll out about every four months for the next 12- to 24-months, says Leone.
The campaign aims to reach a "very large group of people around the world" via channels including online, in-store, and OOH, says Leone. As part of the campaign, RYU enlisted a group of six incredibly fit people who embody the RYU brand, such as "Jess 2 Sick" (pictured above), a New York-based dancer, choreographer, filmmaker, and creative curator.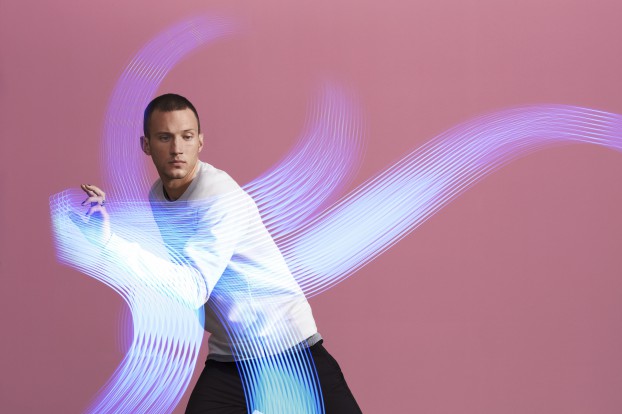 Those six people will appear in ads that echo the minimalist style of RYU's clothing while highlighting what makes them unique, like "Lefty" (pictured below) a Chicago-born street artist and painter who is shown "painting" while donning RYU sweatshirt and pants.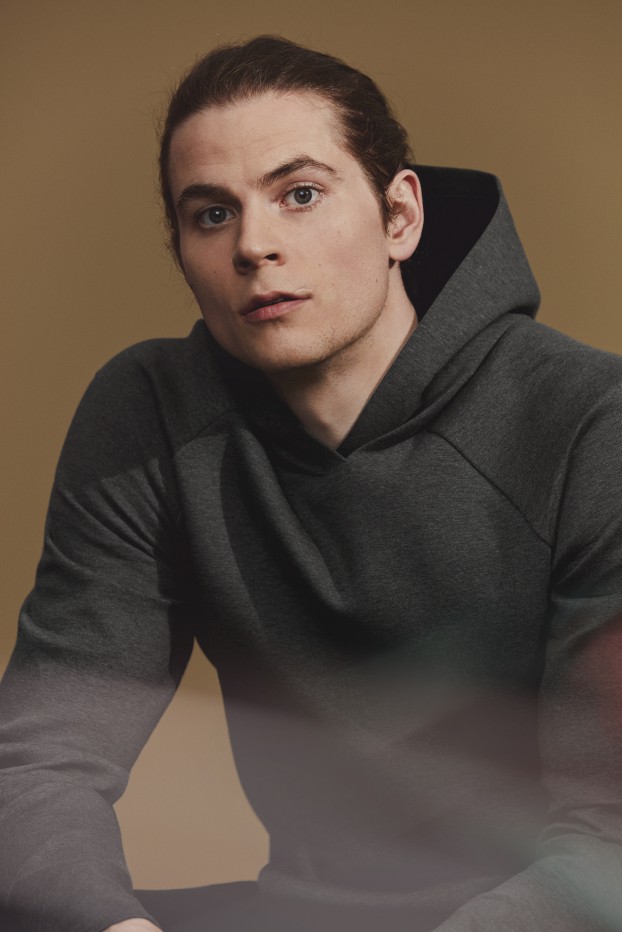 Many of those who RYU dubs "up-and-coming urban cult figures" have direct links to the areas where the brand is opening stores. Photographer and filmmaker Cory Vanderploeg (pictured above) was born in Toronto, but now lives in New York, where RYU is also opening a bricks-and-mortar store.

As for its online marketing, the tone tends tends to be more empowering in a tough-love kind of way than some of its competitors' softer approach. For instance, on its Instagram page, interspersed with images of people with low body fat percentages, are stark messages written in white text on black backgrounds, such as: "Haters Fear Their Own Weakness," while another reads: "You Make Your Own Luck." The same "tough" approach is applied to its celebrity endorsements, with a video of Caitlin Dechelle, a stunt double for the likes of Gal Gaot and Rhonda Rousey, decked out in RYU apparel doing a backflip on a gritty, city rooftop.

Whether Leone's big marketing push and move into the U.S. market pays off remains to be seen. A report by Canaccord Genuity Opportunities notes the company has yet to turn a profit, driving all profits back into growing the business. But the investment banking and financial services company notes it will be keeping a close eye on the performance of the Williamsburg store in Brooklyn as it will be a "key indicator of the potential success for the brand in the U.S. market," states its report.