Taking the fun out of balloons for a good cause
The Lung Association is hoping to drive awareness for COPD with a simple test.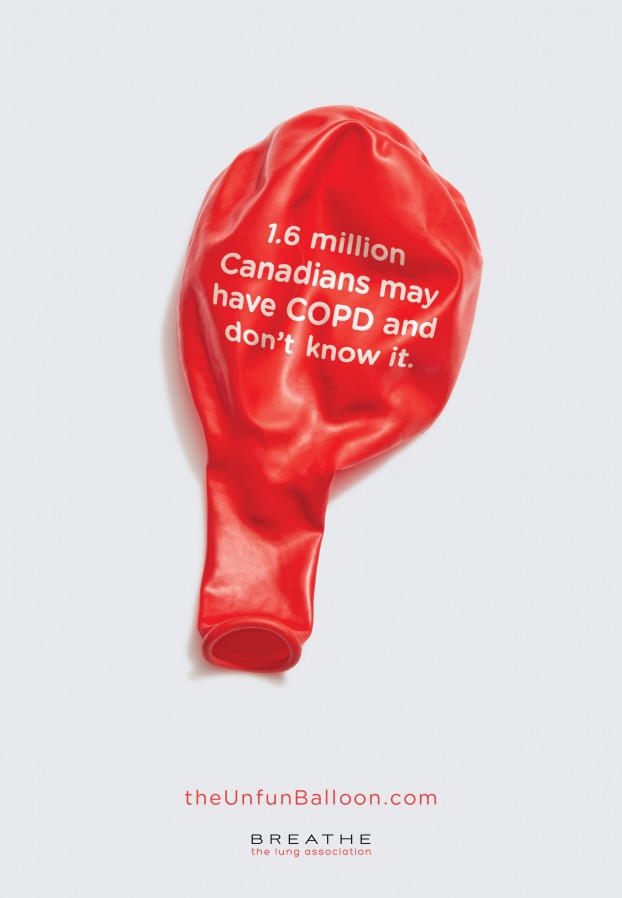 The Lung Association's Ontario branch is taking what tends to be a sign of celebration and happiness and turning it into a simple and accessible way to test for a deadly disease millions of Canadians might not even know they have.
Chronic obstructive pulmonary disease (COPD) is an umbrella term covering a number of progressive lung diseases, such as emphysema and chronic bronchitis. COPD accounted for 4.4% of all deaths among Canadians over the age of 40 in 2011, and is expected to become the third largest cause of death worldwide by 2020. What's more, it's estimated that 3.2 million Canadians are currently living with COPD – 1.6 million of whom don't know it, preventing them from beginning treatment that could save their lives.
To get people to be more aware of the signs of COPD, The Lung Assocation Ontario worked with agency BBDO to create "The Unfun Balloon," a campaign based around an easy test for the disease. It's simple: just blow up a standard balloon. If someone struggles to do so or feels short of breath after trying, they are encouraged to visit the organization's website to learn about other symptoms and risk factors for COPD, and what to do if they think they may have it.
The agency also created a video featuring people with no awareness of the disease speaking alongside those who currently live with COPD, with both groups preparing to take the test themselves.
"With such a large number of people estimated to be living with COPD who have not yet been diagnosed, it is crucial that we do what we can to ensure they get the treatment they may desperately need," says George Habib, president and CEO of The Lung Association Ontario.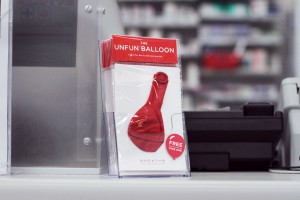 While any balloon can be used for the test, The Lung Association is hoping to remind Ontarians to give it a shot by sending the "Unfun Balloon" direct to mailboxes across the Greater Toronto Area, as well as making them available for free at select retailers, including Shoppers Drug Mart. There is also an out-of-home component, with transit ads showing deflated balloons emblazoned with statistics about COPD.